Kill la Kill: IF – version 1.10 out now, patch notes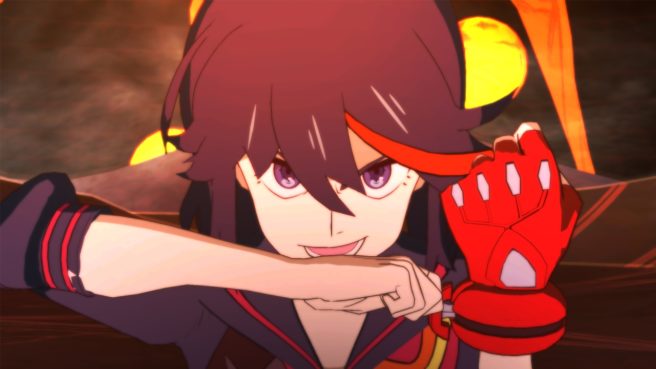 The latest version of Kill la Kill: IF, version 1.10, is now available. Here are the full patch notes:
New Content

Added new playable character, "Nudist Beach D.T.R."

Playable in all versus modes and Gallery mode.

Added a notification upon matching with an opponent in the Ranked Match lobby.
Added an opponent search filter for [Any Skill Level].

Balance changes

Changed the algorithm on certain ways ranking orders are displayed.
Fixes to the voice library.
Fixed Story Mode's score calculating system.
Fixed issues concerning the double K.O. in Versus Mode.
Fixed the IA behavior of the CPU controlled opponents.
Adjusted the amounts of gallery points in each Mode.
Fixed an issue concerning the random Stage select in case of rematches in Free Battle Mode.
All character actions are now the same as of PS4 and Steam version 1.04.
Leave a Reply