Kimishima on 3DS, movies, sleep-tracking device still in development, more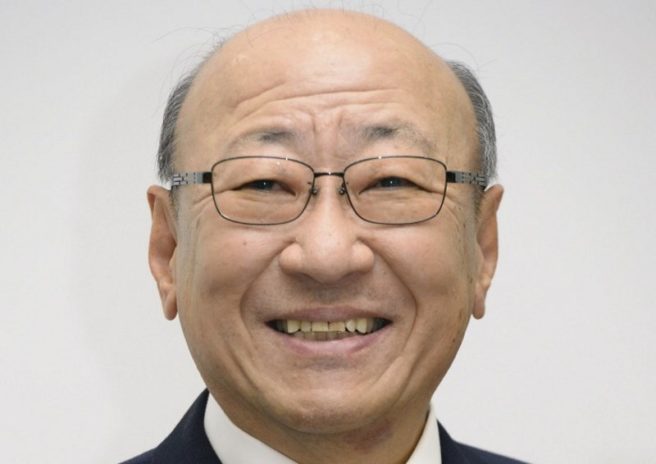 Kyoto Shimbun published a new interview with Nintendo president Tatsumi Kimishina. Kimishima talked 3DS, movies, confirmed that the sleep-tracking device is still in the works, and more.
First, when asked about Switch's success, Kimishima said it has surpassed Nintendo's expectations. The method of play in which the system can be carried outside despite being a home console has been accepted by people. Once again, Nintendo wants to raise its sales forecast to over 20 million units this year, exceeding the FY2017 expectation of 14 million units. If the goals for FY2017 are reached, then Kimishima thinks Nintendo can change the business flow (from the slumping Wii U), so Nintendo wants to improve this momentum.
When asked about the prospects for the 3DS business, Kimishima noted how some may believe that it might have shrunk due to the Switch also being portable. However, he says that's not actually the case. The sales amount is just as planned, and 3DS has its own appeal. Nintendo will continue to sell it in the future.
Kimishima later reiterated the the smartphone games business still hasn't become a pillar of profit. Nintendo wants a scale where they have some degree of existence by releasing about two to three titles per year. The smartphone game market expanding doesn't mean customers are getting snatched away; it means the business territory has expanded.
Regarding movies, Kimishima said there was some news that had been shared (reported plans for an animated Super Mario Bros. movie), but Nintendo hasn't announced anything. Nintendo is thinking about the method of delivering movies in a broad way – including thinking about the movie itself – and it's called "movie business". Kimishima wants to quickly reach an agreement with a partner so that news can be announced. Nintendo intends to take good care of its content, so they don't simply give out the license as they're also getting involved in the production to some degree. If Nintendo reaches an agreement, he hopes it can be finished by the 2020 Tokyo Olympics.
Super Nintendo World construction in Universal Studios Japan is going to begin. Eventually you'll get to see how it will look like from outside. Kimishima hopes you'll be surprised when you see it.
On the sleep measuring device announced a few years ago, Kimishima noted how Nintendo releases products when they're in a phase in which they're complete, look interesting, and make people want to buy them. The division in charge of that is still developing it.
On the topic of China, Kimishima said Nintendo has wanted to expand there and have tried for several years. The authorities have their own thoughts on software, so Nintendo has to carefully consider how to go about selling games. For smartphone games, it's a matter of receiving support from a Chinese company that would distribute them there, so it's by no means a negative thing.
Finally, on the keyword for the new year, Kimishima said "originality". This way of thinking is considered the most important by Nintendo, and had been conveyed by late president Hiroshi Yamauchi. In this year and next year, Nintendo will always pursue products that will surprise people in a different way than other companies. Nintendo wants to continue creating things that people in a broad range of ages – starting from children – find to be interesting.
Leave a Reply