Kimishima on supporting Switch in the long term, eventual retirement, more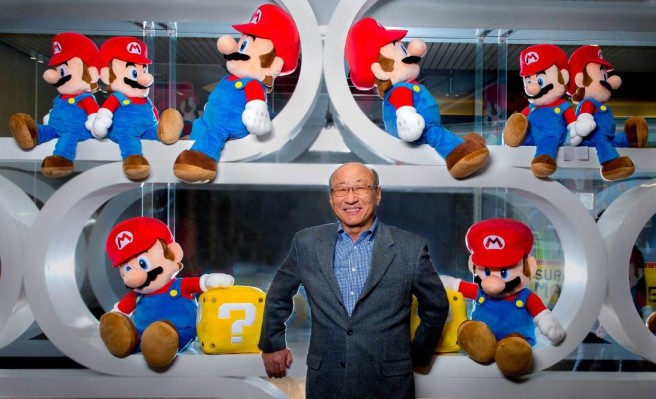 This week, Japanese publication Nikkei conducted an interview with Nintendo president Tatsumi Kimishima. The two sides discussed a number of different topics.
One of the first things discussed is how Nintendo is looking to support Switch in the long term. "We want to continue selling this console for more than 5-6 years (the usual lifetime for a new game console)," Kimishima said. By expanding sales with continuing to provide new ways to play in the second year and beyond, they could see Switch exceeding Wii which sold 100 million units in six years.
Kimishima also added the following:
"There are various features in the controllers such as sensors. We want to expand sales by evolving the ways to play even further. The longer (the sales period) is, the better it will be."
Nikkei next said that Switch's popularity was supported by enthusiastic game fans in its year year, to which Kimishima noted:
"The second year is important. We want to broaden the user base so that popularity won't slow down. We're developing software that will make parents want to recommend their children to play with Switch. For example, with Nintendo Labo which was announced in January, we proposed a new way to play by connecting Switch with constructed cardboard models."
Kimishima also weighed in on how Nintendo will use the cash deposit of around 800 billion yen stockpiled from Switch becoming a hit:
"The technological advancement in the world is fast. While we're looking at front-end technology, we're always thinking about the future of Switch. Recently, even though we had decreased profit for eight years straight, we kept investing in R&D (research & development). Because we had a lot of funds, we were able to develop the Switch and completed a lineup of appealing games in the first year. Producing explosive hits is Nintendo's value of existence. There are many interesting technologies in other companies outside Nintendo. If it's possible to merge them with our company's technology, we will also consider investing outside."
Next, Kimishima was asked about the prospects for profitability of smartphone games:
"The consolidated sales amount in this period is expected to exceed one trillion yen. If this level continues then we will need games that will form three to four axes. We've already raised a scale that exceeds 10 billion yen, but if we can raise the sales scale with one more zero (to 100 billion yen) the business will be able to stand on its own. We want to be in this situation quickly."
Finally, Nikkei asked about Kimishima's retirement. When asked if he's thinking of a period of transferring management to a successor, he responded with the following:
"The most important thing for managers is timing. When Mr. Hiroshi Yamauchi retired, he left the following words: 'We don't know what will happen, but just do it with our own responsibility.' And I think it's exactly as he said. I'm always thinking about the timing of my retirement."
Leave a Reply