Kingdoms of Amalur: Re-Reckoning for Switch getting Fatesworn expansion in 2022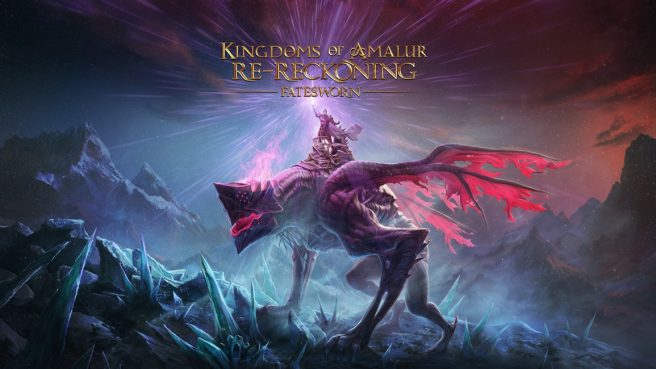 A new Fatesworn expansion is in development for Kingdoms of Amalur: Re-Reckoning and will reach Switch in 2022, THQ Nordic has announced.
The game originally released in 2012. Over the past year or so, THQ Nordic has been bringing an updated version to various platforms, including Switch. Fatesworn will be appearing on most platforms later this month, though the Switch version won't be ready to go until 2022.
As for what Kingdoms of Amalur: Re-Reckoning – Fatesworn includes, we have the following overview:
Journey to a brand-new region in Amalur, filled with snowy tundras, deep caverns, and treacherous enemies. Visit mountain villages and the ancient lakeside city of Crownhold and master the unstable power of Chaos with a new skill, weapons and armor.

As the fabled Fatesworn, you will wage a last battle against the Niskaru and their Chaos brethren, as procedurally generated Chaos dungeons turn every region into a potential battlefield.

Fatesworn offers a brand new storyline, a new environment, various new quests and missions, new Chaos Realm dungeons all over Amalur, a new gameplay mechanic, new weapons and armor, new enemies, and much more. It will raise the level cap to 50, and even features a new soundtrack by famous composer Grant Kirkhope.
View a trailer for Kingdoms of Amalur: Re-Reckoning – Fatesworn below.
Leave a Reply