Kirby 64 has a game-breaking bug on Nintendo Switch Online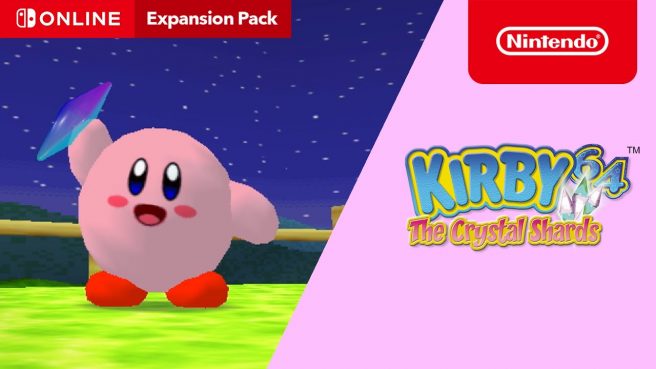 Original (5/20): Kirby 64: The Crystal Shards just appeared on Nintendo Switch Online yesterday as part of the Expansion Pack tier, but players have unfortunately encountered a game-breaking bug.
The glitch appears to be limited to underwater levels. Reddit user keyblademasternadroj shared the news, noting that when players are hit by certain damage sources in the water, they become stunned indefinitely. Unfortunately, the only course of action is to quit the level.
Here's a look at the game-breaking bug for Kirby 64 on Nintendo Switch Online:
It's worth pointing out that the glitch is only appearing on the Nintendo Switch Online version – it does not occur in the original N64 release.
There's no question that some N64 games have launched in a bit of a rough state. When the service first started up, players brought up a number of issues and complaints.
The good news is that Nintendo has rolled out improvements over time. With Zelda: Ocarina of Time for instance, there have been visual fixes. A crash with Paper Mario has also been addressed.
It's certainly possible that Nintendo will address this particular Kirby 64 glitch on Nintendo Switch Online. We'll let you know if we hear anything further about the situation.
---
Update (5/27): Nintendo has issued a statement (see below), confirming that a patch will be released for Kirby 64 next week.
A bug has been found in Kirby 64: The Crystal Shards for Nintendo 64 – Nintendo Switch Online that can prevent players from progressing under a certain condition. A patch will be released early next week to fix this. We apologize for the inconvenience.
Leave a Reply