Kirby Battle Royale update out now in North America (version 2.1)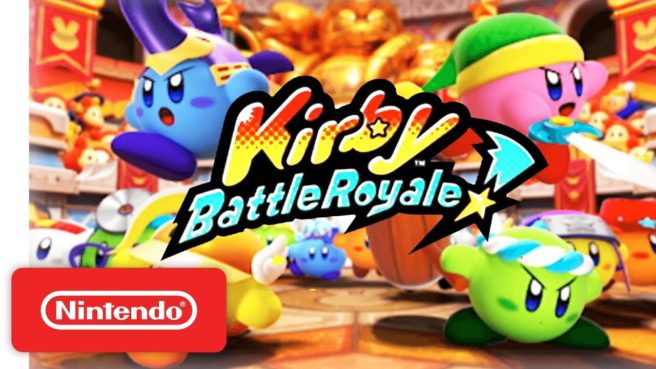 Kirby Battle Royale launched in Europe and Japan awhile back. Nintendo has now finally released the game in North America as well.
If you purchase Kirby Battle Royale, make sure that you download the game's day-one update. Version 2.1 brings it up to speed with the European and Japanese release, adding in the new Mirror Copy Ability and more.
The official patch notes are as follows:
– Made it easier to gain Ranking Points in Online Battle.
– Made it so that you will gain Ranking Points even if an Online Battle is cancelled due to an opponent disconnecting.
– Fixed a bug that could cause the game to crash when a rocket is launched in Rocket Rumble.
– Added new Copy Ability, Mirror.
– Various fixes made to improve play experience.
Leave a Reply