Kirby is now 30 years old, here's a new piece of official art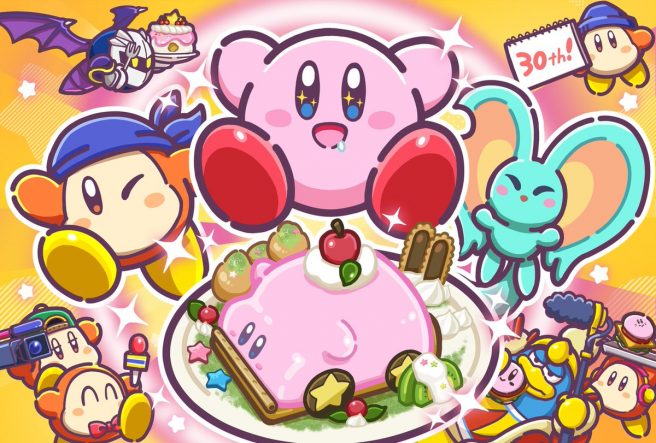 The 30th anniversary of Kirby is officially here. The first game in the series, Kirby's Dream Land, launched in Japan on April 27, 1992. North America and Europe would later get the game in August of that year.
In celebration of Kirby's 30th anniversary, a new piece of art was shared. Get a look at the design above.
Later this year in August, the Kirby 30th Anniversary Music Fest. will be taking place. It's "a one-time-only music festival will be held featuring a large big band-style ensemble of 35 musicians performing in a variety of genres". We have more information here.
Kirby has popped up on pretty much every notable Nintendo system since the Game Boy. The series' latest entry, Kirby and the Forgotten Land, was the franchise's first true 3D title. It was made available on Switch last month. Fans can also purchase Kirby Star Allies for the console.
Leave a Reply