Knockout City update out now on Switch (version 1.4), patch notes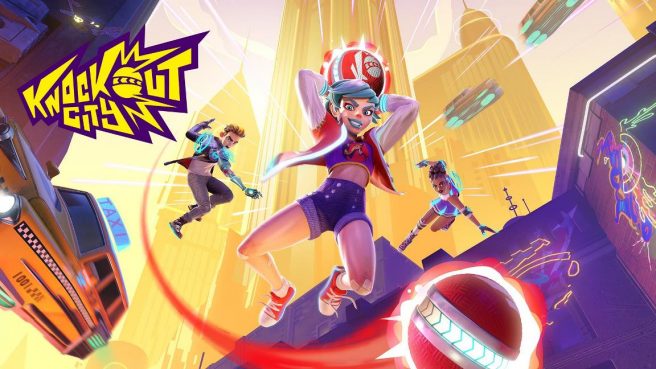 Knockout City players on Switch now have access to the game's latest update. EA and Velan Studios have started distribution of version 1.4.
While the update largely features bug fixes, a new Hero Bonus has been implemented and more. Continue on below for the full patch notes.
Bug Fixes

Previously completed crew contracts should now count as progress for the "Season Reward" crew contract. Your progress should update in this contract next time you boot up the game—please let us know if you continue to experience issues!
Improved match loading logic to fix an issue where some players could not load into the match until after the intro cinematic
Fixed an issue where fake-throwing a Sniper Ball at full charge while swapping enemies would erroneously keep the full charge
Fixed a rare issue where a player's Street Rank would be displayed as level 1 upon match completion
Fixed an issue that could make players get stuck in walls in Knockout Roundabout
Players are once again able to use in-game code redemptions
Fixed an issue where sometimes the Nintendo eShop became unresponsive when trying to buy Holobux from the in-game store
Progress is now properly tracked for the crew contract "Special Blaster" when scoring KOs using the Bomb Ball or the Cage Ball
Fixed localization of the Deluxe Edition in the Epic Store
Cage Ball will no longer briefly become stuck to players feet after breaking out

Features

Hero Bonus: Now, when you join a match that is already in-progress, you will receive a 100 XP Hero Bonus for completing the match! Remember that for matches you join in-progress, a loss will NOT be counted against you in League Play or even in Contracts that may be tracking win streaks. If you win, though, it WILL count as a win for League Play or streaks! So, together with the Hero Bonus, there is no reason not to help out the team you joined and finish the match!
We've continued to make improvements to finding the best data center region to use for matchmaking. The game now sends more information about its connection to multiple regions so that our servers can be smarter about finding the best region. We've also increased the number of parameters that we can tweak on our servers. This lets us make improvements with a faster turnaround time as we learn more about player experiences.
An updated Quit Match pop-up makes sure players know that quitting a match will make them lose out on match rewards and receive a quit penalty.
Leave a Reply