Koizumi on Mario Odyssey – DNA from previous 3D Mario games, travel theme, taking advantage of the Joy-Con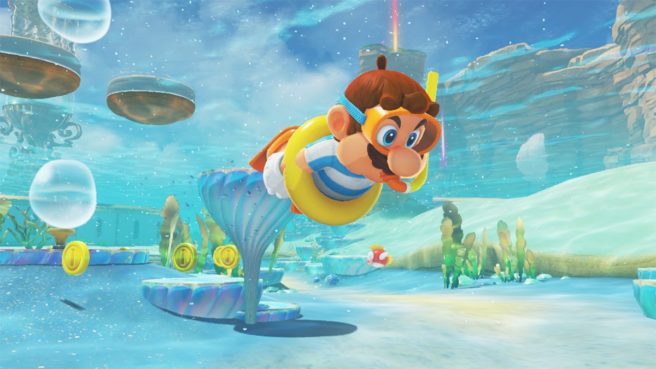 In the latest issue of GamesMaster, the magazine shares some choice words with Super Mario Odyssey producer Yoshiaki Koizumi. Koizumi weighed in on how the Switch game encompasses previous 3D Marios, the theme of travel, and wanting to take advantage of the Joy-Con.
Below is a roundup of the various comments:
On Super Mario Odyssey having DNA from the previous 3D games games…
"I've been involved on pretty much all the 3D Mario titles since 64. And as you design and develop those games you're constantly making discoveries about what works in a 3D Mario game, so I would say they're all kind of connected. It's like Super Mario Odyssey has the DNA of all of those in it."
On the theme of travel…
"One of the main themes of this game is travel. You're traveling to a place for the first time and you encounter people or inhabitants there that have characteristics you've never seen before, so it's surprising. Creating those new characters and new enemies was a really important part of the overall game design.
When Mario is in New Donk City, he's quite a lot shorter than the real people that live there, but that's something I've also felt in real life when traveling. You know, the differences in the size of people is something that makes you feel, 'Oh yeah, I'm abroad now'."
On taking advantage of the Joy-Con…
"One of the first things that I showed to the Odyssey development team were the Joy-Con. And I said to them, 'Please make sure you make use of the Joy-Con when designing the game, the fact that you can hold them in both hands separately, the HD rumble.' All the functionality, I asked them to take it into consideration."
Leave a Reply