Kokoro Clover Season 1 gameplay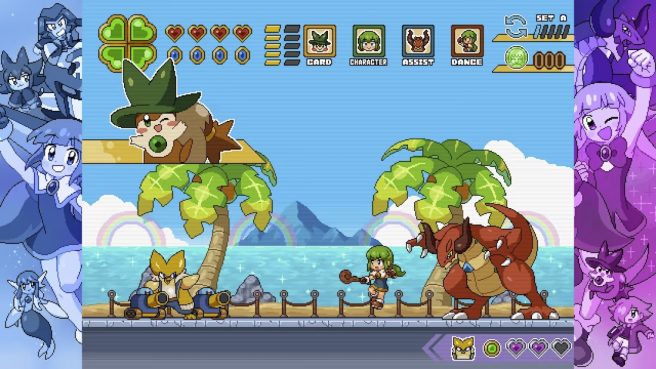 Kokoro Clover Season 1 ended up on Switch this week, and for a closer look, we have new gameplay. 22 minutes of footage is available.
Continue on below for more information about the title:
Kokoro Clover Season 1 is part of a 2D platform series based on the theme of "a Japanese Sunday morning anime". Transformations, cards, dancing, and robots! Enjoy the exciting and wonder-filled world!

One day, "Treffy the Spirit User" suddenly gains possession of the "Kokoro Clover" and must go on a great adventure with friends in order to find out a great secret! Silly rivals and formidable enemies abound in the fight for the "Kokoro Clover". Season 1 contains 12 episodes!

Key Features

– Enjoy that Sunday morning feeling in Story Mode, or unlock more actions and characters with coins collected in the more stage-based Adventure Mode. Collect unique characters, cards, and fill your monster books!
– There is also a boss rush mode and a mini-game mode for lots of variety.
– The story also includes opening and ending animations as well as commercial breaks!
– And you're not just limited to Treffy's transformation: you can also control a "tough rival" and a "very red robot"!
There's also a "dance" can do in each stage. Just for the fun of it.
– And there's more than 20 bosses!
Have a look at the Kokoro Clover Season 1 gameplay below.
Kokoro Clover Season 1 is being distributed now as a Switch eShop download. English and Japanese are the only supported language options.
Leave a Reply