Kona confirmed for Switch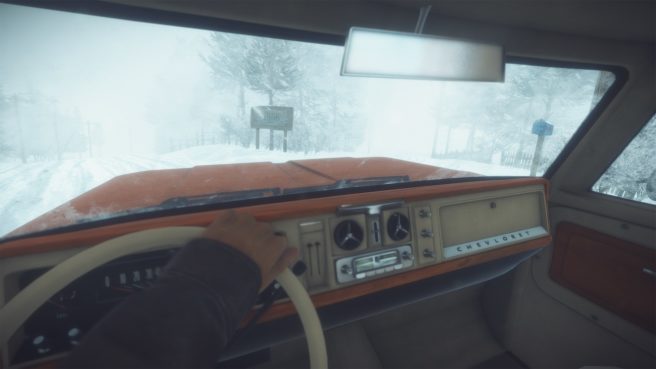 Last year, Parabole showed interest in bringing Kona to Switch. It seems that the team has now finally made that happen.
Over on the Switch news section, Kona now has its own channel. There's nothing present currently, but it should be updated in the future. Meanwhile, Kona was also listed in the official European Nintendo Download press release for… tomorrow. This could be another title that just shows up out of nowhere.
Here's some information about Kona, along with a trailer:
Northern Canada, 1970. A strange blizzard ravages Atamipek Lake. Step into the shoes of a detective to explore the eerie village, investigate surreal events, and battle the elements to survive. Kona is a chilly, narrative-driven interactive tale you won't soon forget.

October 1970. W. Hamilton, a rich industrialist who owns a hunting manor in Northern Canada, reports several cases of vandalism perpetrated against his property. Unable to find out who dared to commit these acts, Hamilton calls Carl Faubert, a renowned private detective to handle the affair.

In Kona, Carl becomes trapped up in the deep north, engulfed in an unexpected snowstorm, and is unable to find his client —or any other living inhabitant for that matter. The player incarnated detective Faubert, who must shed light on the mysterious events befalling the area.

Key Features
– Step into a surreal interactive tale of mystery and investigate the perplexing quietness in the entire town
– Explore a vast, frigid Northern environment and battle the elements to survive
– Enjoy the atmospheric soundtrack featuring music by Quebec folk band CuréLabel
– Experience the tale through the omniscient, third-person storyteller
– Go back in time with a vintage look and feel reminiscent of 1970s rural communities
Thanks to m_t for the tip.
Source: Switch news / Nintendo PR
Leave a Reply