Kyogre and Groudon join Rayquaza in Pokemon GO for a week of Raid Battles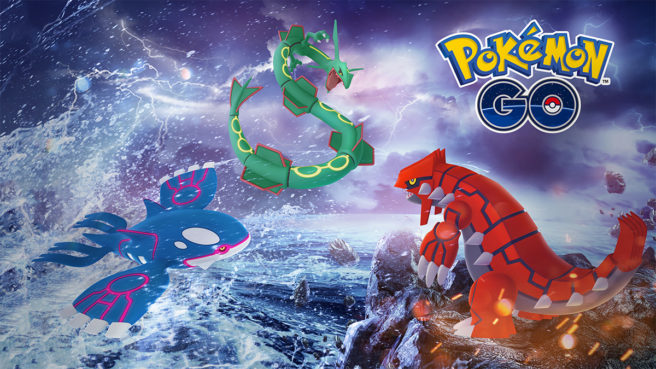 Starting today, Legendary Pokemon Kyogre and Groudon are returning to Raid Battles in Pokemon GO alongside Rayquaza for a limited time. Each one can be found at Gyms until March 5.
If Rayquaza is defeated more than Kyogre and Groudon combined, Pokemon that typically prefer windy weather will be more likely to hatch from Eggs from March 5 to March 16. If not, Pokemon that prefer sunny or rainy weather will be more likely to hatch.
Finally, new special boxes will debut in Pokemon GO on February 24 with Raid Passes.
Leave a Reply