Latest No More Heroes 3 trailer accused of using stolen animation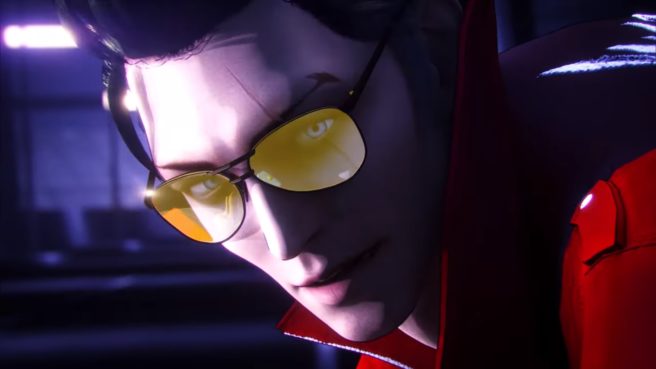 No More Heroes 3 debuted a brand new trailer at The Game Awards last night. The video itself has gone over well with fans, but a bit of a messy situation has started to develop.
Over on Twitter, Studio Plumeau claims that the trailer uses animation without permission. A comparison, which can be seen below, definitely shows how strikingly similar the two are.
Biggest surprise @thegameawards last night was seeing our fx animation pop up in the #NoMoreHeroes3 trailer. Who do I bill for this? @Grasshopper_EN @marvelous_games @NintendoAmerica @cartoonbrew @catsuka @Kotaku @IGN pic.twitter.com/MFfiNugqNd

— Studio Plumeau (@StudioPlumeau) December 13, 2019
Studio Plumeau says it made the animation back in 2013:
Hey, it's an hand drawn logo animation I made for my animation studio back in 2013, no library or assets from another source used. This happend to me before but not on this scale.

— Studio Plumeau (@StudioPlumeau) December 13, 2019
Grasshopper Manufacture hasn't commented on the situation, so it's unclear how the animation ended up in the No More Heroes 3 trailer. However, Twitter user LokPolymorfa has one possible explanation. The digital service known as Envato seems to have originally stolen the animation in 2014, and the team involved with the trailer for No More Heroes 3 may have used it without knowing that it was plagiarized.
No offense but it looks like one of those 2D FX assets you'd download for After Effects.
This vid was uploaded back in December of 2014 and it seems to be taken from a digital service called Envato.
You might wanna reach out to them.https://t.co/UaAiLxE3za

— Lök Polymorfa (@LokPolymorfa) December 13, 2019
Leave a Reply