Legend of Mana remaster will have a physical release in Japan with collector's edition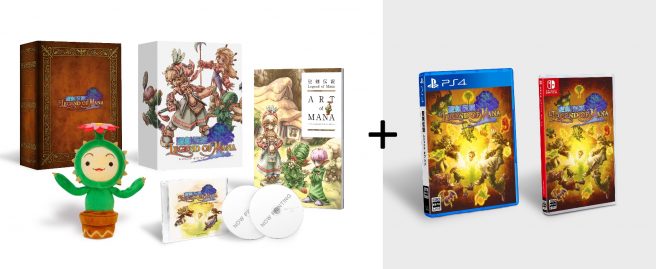 After two decades, Square Enix is bringing back its classic RPG Legend of Mana. A remastered version of the game is heading to Switch this summer.
Legend of Mana appears to be a digital-only release for the most part, but Square Enix is making an exception in Japan. The company's e-Store will be selling a collector's edition that includes a copy of the game, an art book, official soundtrack, and Li'l Cactus plush. Pricing is set at 14,300 yen.
The Legend of Mana remaster launches for Switch on June 24.
Leave a Reply