LEGO Marvel Super Heroes 2 story trailer, NYCC news recap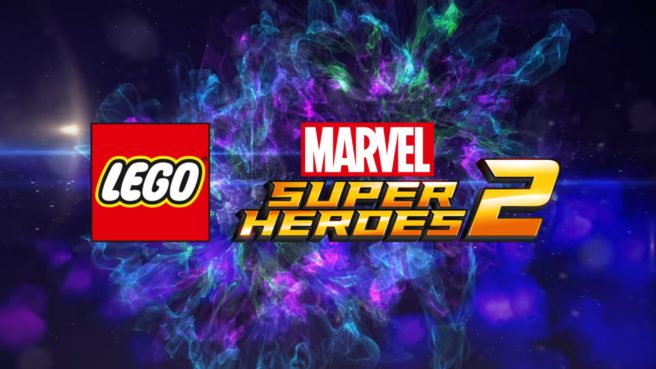 At New York Comic-Con this past weekend, a bunch of news was shared about LEGO Marvel Super Heroes 2.
Let's get things started with this new story trailer officially released today:
And here's the premise of the story:
Cosmo the Spacedog – telepathic Soviet cosmonaut, Knowhere's chief of security and ally to the Guardians of the Galaxy – who is tasked with alerting and assembling an elite team of Super Heroes to take on the time-travelling Super Villain, Kang the Conqueror. Kang has stolen numerous Marvel cities and locations from across time and space to form the expansive Open Hub World of Chronopolis, in hopes to take over the universe. As a result, Cosmo's call to action brings together a diverse group of Marvel Super Heroes from different time periods and realities – including Star-Lord, Thor, Spider-Man, Spider-Gwen, Hulk, She-Hulk, Ms. Marvel, Rocket Raccoon, Iron Man, Cowboy Captain America, Doctor Strange, Captain Marvel, Black Panther, Groot and many more – who must all band together to foil Kang's diabolical plans.
We previously heard about this last week as well, but here's the rundown of the season pass:
LEGO Marvel Super Heroes 2 Season Pass details were revealed and will feature six Level Packs and four Character Packs. The Level Packs will feature content inspired by a number of upcoming Marvel films and television series, including Marvel Studios' Guardians of the Galaxy Vol. 2, Marvel Studios' Black Panther, Marvel Studios' Avengers: Infinity War, Marvel Studios' Ant-Man and The Wasp, Cloak & Dagger and The Runaways. The Character Packs, including Agents of Atlas, Champions, Out of Time and Classic Guardians of the Galaxy, will add more than 60 new characters to the main game's diverse roster of over 200 Super Heroes and Super Villains. The Season Pass will be available separately for $14.99, or as part of the LEGO Marvel Super Heroes 2 Deluxe Edition, which features the main game, Season Pass, early access to the Classic Guardians of the Galaxy Character Pack and an exclusive Giant-Man LEGO minifigure (included in physical version only) for $74.99.
At NYCC, it was also confirmed that actor Peter Serafinowicz (The Tick) is the voice of Kang the Conqueror, the time-travelling Super Villain in LEGO Marvel Super Heroes 2. New characters in the game include Grandmaster (Thor: Ragnarok), Valkyrie (Thor: Ragnarok), Arizona Annie, Blade,Captain Avalon, Charlie-27, Chipmunk Hunk, Dormammu, Ghost Rider & Hell Cycle, Hellcow, Hobgoblin, Hulk 2099, Koi Boi, Lady Spider, Luke Cage, Misty Knight, Morbius, Phantom Rider, Red Wolf, Living Totem, Squirrel Girl, Super Adaptoid and Ursa Major.
Source: Warner Bros. Interactive PR
Leave a Reply