LEGO Worlds' draw distance will be improved on Switch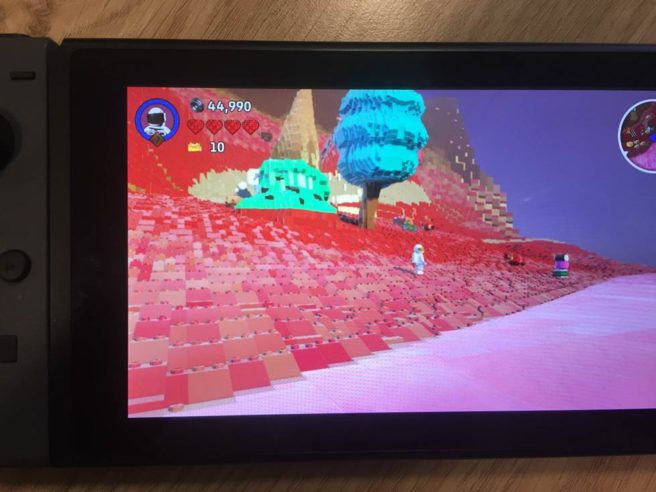 LEGO Worlds' latest update on Switch wasn't exactly the best. In an attempt to improve performance, TT Games severely pulled back on the game's draw distance.
Many players weren't happy with the change. Thankfully, the team has listened to feedback, and the situation will be addressed. A patch is already being sent off to improve draw distance while also adding the Monsters DLC pack. TT Games is also committed to further improving draw distance while maintaining stability.
Here's the latest news update from TT Games:
It turns out we had reduced the LOD's (level of detail) for medium and low quality by a very large factor to help cover off a few issues we had with performance that we wanted to solve. However, we have since concurred (as have most of you) that it went WAY too far. So we've got a new patch ready to send off along with the Monsters DLC pack for those of you due it, and we've upped the medium quality LOD's by 67% and reduced the Low Quality by around 21% more, to bring a proper balance of range and performance for what is currently drawing in.

So whilst the overall distance is somewhat reduced (note overly noticeable), the actual quality of what you can see if improved by upping that range from 3 to 5 chunks.

However, we won't stop there. We are looking at other ways we can maintain stability and provide improved draw distances. We're having a bit of a brainstorm session once we get this update out on all formats.

I'll have a more in-depth patch notes for you on the next Worlds update and all of it's trimmings once we get closer to it (and I have time to write it up in a way that doesn't look like I did it off the cuff).
Leave a Reply