LEGO Worlds' Survivor DLC put on hold, dev planning many "enhancements and features"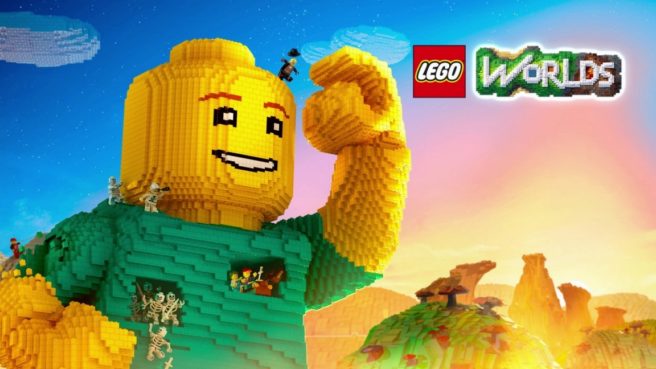 Last year, TT Games unveiled free Survivor DLC for LEGO Worlds. It was intended to have players going up against the elements and hunt for resources as they build a boat to escape from an island.
Nearly a year later, that DLC has been put on hold. TT Games says the team is instead "focused on enhanced the LEGO Worlds experience in other areas." Speaking of which, players can expect "enhancements to the tutorials and controls as well as "loads of other enhancements and features".
Here's the full status update on LEGO Worlds from TT Games:
Since our last blog post in October we've been busying away on a whole host of fixes and features so we wanted to give you an update on what you can expect to see in the coming months. First of all…

SURVIVOR

For those who have been asking about progress on Survivor, we can report that the development of this feature is currently on hold. Right now, the team is focused on enhancing the LEGO Worlds experience in other areas. We'll be keeping you informed of our plans to expand the game in the future so look out for more exciting content and updates soon.

ENHANCEMENTS

LEGO Worlds was designed for builders and adventurers of all ages so we're working on some enhancements to the tutorials and controls to make everyone's time in the game much more enjoyable. The game has been out for over 12 months now (WOAH!!) so we know lots of you are accustomed to the current control style – rest assured we'll be ensuring there's an option to retain similar controls. We're also implementing loads of other enhancements and features but we'll save that for another day. All we'll say for now is they're really rather cool…

FREE STUFF!!

Since launch we've released loads of free content that was available for a limited time so we've bundled it all up and released it as a huge free to download pack on PC, PlayStation 4, Xbox One and Nintendo Switch. That's over 25 characters, 30 Brick Builds, 250 Props and loads of vehicles all available to download and play with right now!

We've made a little video to show off some of the stuff so be sure to give it a watch then search for "Showcase Collection Pack" on your platform of choice to start the real fun.
Leave a Reply