[Let's Talk] Are you sold on Game Builder Garage?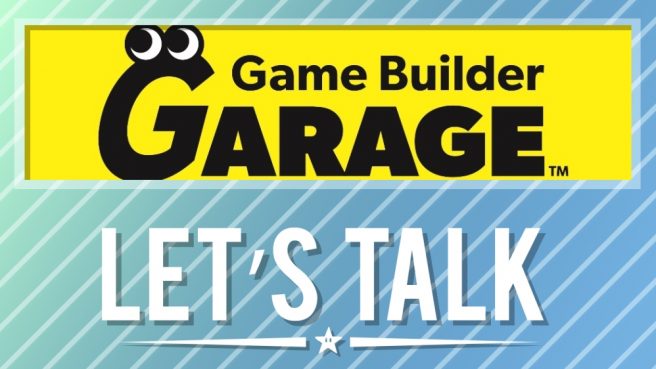 Nintendo already had a couple of releases planned for June, and added another one to the pile this week. Game Builder Garage was randomly announced on Wednesday and is just a month out from launching.
Continuing off of some of the things we've seen in Nintendo Labo, Game Builder Garage is software dedicated entirely to making games. You can learn about programming, develop your own creations, and share them with others. There's even mouse support when the Switch is docked. We have much more information here.
Based on what Nintendo has said and shown, are you sold on Game Builder Garage? Will you be picking it up come June 11? Share your thoughts with us in the comments below.
Highlights from last week's topic: What are you playing? – May 2021
Duarte Pacheco
I'm playing Xenoblade Chronicles X on Wii U.
On Switch, I was supposed to be playing Romance of the Three Kingdoms XIV (my physical copy arrived a few days ago) and finishing the Darker Side of the Moon in Super Mario Odyssey, but how can anyone resist giving their entire time to Xeno X?
47drift
Been playing a boatload of Super Mario Party online. I already loved the game when I'd have company over due to its terrific balance and character match-ups, and now that I can play with people online it has a whole new breath of life.
andremiguens
I'm playing through The Witcher 3 Complete Edition for the first time. Still only 35h in.
On the Switch I'm trying to finish Dragon Quest XI S, but the game won't end 😛
I'm 115 hours in and still going. One of the best JPRGs ever.
On the 3DS I'm playing Picross 3D 2
Leave a Reply