[Let's Talk] Are you sold on Pikmin 4?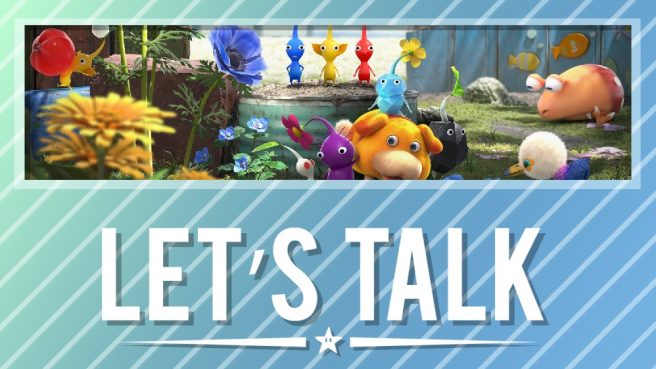 Pikmin 4 is the next big game from Nintendo, and it's actually one that's going to need to carry Switch for a bit – at least from a first-party perspective. As things stand now, Nintendo won't be publishing a brand new game until October. That's when things get busy as the company will be involved with Detective Pikachu Returns, Super Mario Bros. Wonder, WarioWare: Move It, and Super Mario RPG in the span of a month or so.
Pikmin originated from Shigeru Miyamoto, the creator of hits like Mario and Zelda, but this particular franchise hasn't quite reached the same heights as those IPs from a sales perspective. Still, the series has continued on since the GameCube days. Pikmin is also one of the few Nintendo franchises with a presence on mobile.
Nintendo has really been promoting Pikmin as we saw in the last Nintendo Direct. Aside from getting a lengthy spotlight, a demo was announced (which recently came out). On top of that, you can play Pikmin 1 and Pikmin 2 on Switch right now.
Did you get a chance to play the demo for Pikmin 4? Are you planning on picking it up when it launches later in the month? Let us know in the comments below.
Shmuel McConen
Can we just mention the fact that we have THE ENTIRE PIKMIN MAIN SERIES ON SWITCH???
What a time to be alive 🙂
(Also just done with Pikmin 1, moving to Pikmin 2).
JasonBall34
Played OoT last week, timing the playthrough so I could finish and beat it on my birthday. I've done this for 9 years now, which is how long ago I played the game for the first time and fell in love with it. This year I played on Switch for the first time; this was my first significant playtime in the NSO N64 app at all and I'm quite pleased with it. The game looks very sharp and crisp and the N64 controller Nintendo put out for NSO works great. Just got to be careful you don't override your save data by restoring from an old restore point accidentally. I didn't use them very often but it's still a concern.
César Tribst
I'm playing mostly Pokemon Scarlet and Blaster Master on the Switch, I'm slowly finishing Dragon Quest 7 on the 3DS and after finally fixing my Wii, I'm playing Super Paper Mario. I plan to start Pikmin 1 in the Wii soon, to scratch my Pikmin desire after playing the Pikmin 4 demo.
theFooFighter
Finally beat octopath 2 so after doing that and Zelda back to back I'm taking a break from the switch until Pikmin releases. Mainly playing final fantasy 16 and burnout revenge as of late
Leave a Reply