[Let's Talk] February 2019 Nintendo Direct reactions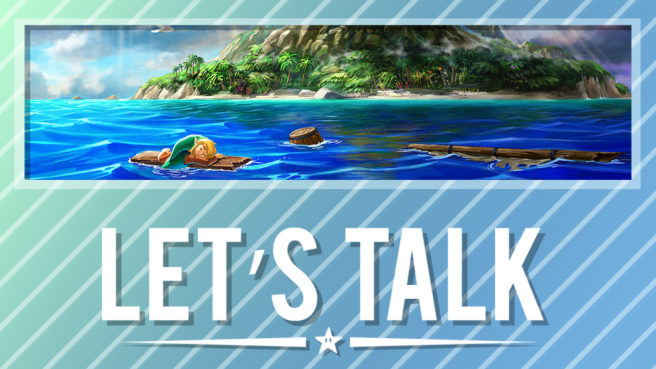 Months after waiting for the next general Nintendo Direct, Nintendo finally delivered this week. A bunch of announcements were made throughout the 35-minute presentation both big and small.
As far as entirely new stuff goes, the Nintendo Direct started with the reveal of Super Mario Maker 2. The show ended with a bang as well thanks to the announcement of the Zelda: Link's Awakening remake on Switch. That was far from all, as we also found out about the brand new PlatinumGames title Astral Chain. Other announcements included BoxBoy! + BoxGirl!, Tetris 99, Oninaki, Dragon Quest XI S' official localization and release window, Rune Factory 4 Refine and Rune Factory 5, Hellblade: Senua's Sacrifice, Assassin's Creed III Remastered, Unravel Two, and more.
Now that we're a few days removed from the Nintendo Direct, how are you feeling about the presentation? Were you happy with what was shown, or were you left feeling disappointed? Do you have any personal highlights? Let us know in the comments below.
Highlights from last week's topic: What are you playing? – February 2019
DrGreenthumb28
Travis Strikes Back: No More Heroes, Smash Bros. Ultimate, Battlefield V and the Crew 2.
LittleLynn
I just finished Iconoclasts a couple days ago. It was a really amazing game and I'm still thinking about it all the time. Clever puzzles, lots of cool, unique bosses. Much deeper, darker story than I expected. I highly, highly recommend it.
Currently, I'm playing New Super Mario U Deluxe. I might've waited or even passed on this one normally, but my spouse recently had surgery and wanted something we could play together while she's not going very far a while. I had the original version back on Wii U when it first came out (this was actually my favorite of the "New" Mario games), but at the time, I played it single player. Playing it with someone else is a much different (and honestly, more difficult) experience. It's been fun.
Ben Hourigan
Ys VIII. Best game in the series, IMO. Played about 35 hours in ten days.
Leave a Reply