[Let's Talk] Most anticipated games of 2019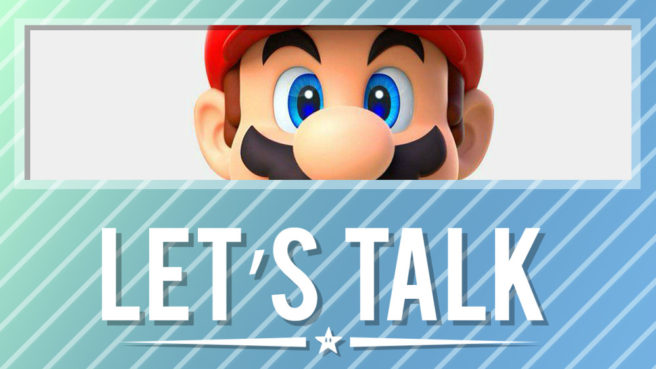 Unlike last year at this time, Nintendo's upcoming slate of games for 2019 is pretty well known. New Super Mario Bros. U Deluxe just came out, Yoshi's Crafted World drops at the end of March, and we'll also be getting games such as Fire Emblem: Three Houses, Daemon X Machina, and a new Pokemon title in 2019. Third-parties will help fill out the schedule with the likes of Dragon's Dogma: Dark Arisen, Final Fantasy releases, Mortal Kombat 11, Crash Team Racing Nitro-Fueled, and more. 3DS will understandably be quieter, but we did just see a Mario & Luigi remake release and Kirby's Extra Epic Yarn is coming in just a couple of months.
Based on what we know so far, what are your most anticipated games of 2019? Is there one title more than any other that you're looking forward to? Let us know what you're excited about in the comments below.
Highlights from last week's topic: What are you playing? – January 2019
maruseJapan
My time as of late has been taken by Dragon Ball FighterZ, Okami and, yet again, Stardew Valley. Wulverblade is a game I've been enjoying in short bursts for the last month too.
Mark
Oh, wow, what haven't I been playing? Combine a month off of school, with those insane deals around Christmas, and my list has been pretty high. I picked up and I'm replaying Okami right now, but I also picked up LA Noire for $10 back on Black Friday and have been playing that. Got Hollow Knight on sale, and am about 5 hours into that. I got the full Mega Man Legacy Collection, and have been playing both 2 and 7 simultaneously. I got Grim Fandango Remastered, but I've only played about 10 minutes of that so far. I found Poi for $10 at a local GameStop, and for an indie Mario 64 clone, it's pretty darn good. Oh, I'm still also playing Dark Souls for the first time. Got access to Blighttown for the first time just the other day, and I'm trying to figure out how to get through it without dying to death from poison.
SortableShelf19
Just been playing Smash Bros. Ultimate and been having an absolute blast with it. Also really enjoying World of Light. Liking it a lot more than I thought I would.
dang69
Just finished 95 hrs of Valkyria Chron 4, initially almost didnt buy it due to the harrassment controversy, but the game itself never forgets it and the character is put down for it and grows. Played a couple hours of Blossom Tales today, maybe Katamari tomorrow – have owned for weeks but not played.
Leave a Reply