[Let's Talk] Most anticipated games of 2021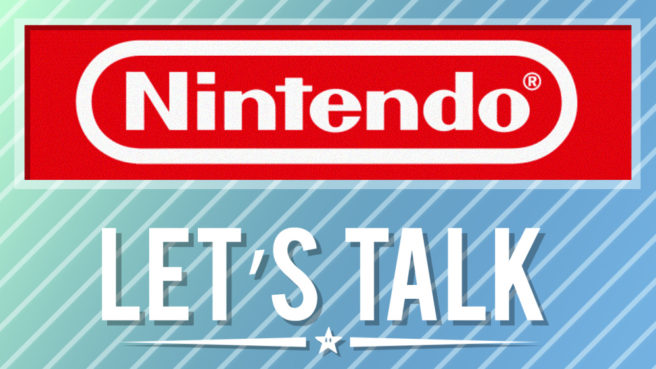 2021 will be bringing along the best and brightest games. Switch is in the prime of its life cycle currently and will surely offer many more memorable experiences over the next twelve months.
From Nintendo itself, the company's lineup is actually a bit of a mystery at the moment. We know that Super Mario 3D World + Bowser's Fury will be dropping along with Bravely Default II (published in the west) in February and New Pokemon Snap is planned for the very end of April, but there's much that's up in the air. You would think that Zelda: Breath of the Wild 2 would have a good chance of a 2021 launch, though nothing is for certain. There are other question marks as well like Bayonetta 3.
While Nintendo is keeping its cards close to the vest, there are some heavy hitters from third-parties on the way. The lineup for 2021 already includes Monster Hunter Rise, Monster Hunter Stories 2, No More Heroes 3, Persona 5 Strikers, Atelier Ryza 2, Little Nightmares II, Ghosts 'n Goblins Resurrection, Capcom Arcade Stadium, Balan Wonderworld, Rune Factory 5, Story of Seasons: Friends of Olive Town, Disgaea 6, Cyber Shadow, and Axiom Verge 2. We definitely didn't name everything here, and you know that we'll be seeing plenty of announcements throughout 2021.
Based on what we know so far, what are your most anticipated games of 2021? Let us know in the comments below.
Highlights from last week's topic: Monster Hunter Rise demo impressions
Eli Jonny
I've never played a MH game, so this was my first time playing one. I found it pretty confusing. There are a LOT of buttons/combos to remember and I kept accidentally using potions, opening my map, etc. when I meant to do other things. I assume it gets less complicated once you're used to it, but I haven't spent enough time with it.
SetzerGabbiani
It just makes the wait for the full experience that much more difficult. Experimenting with Wyvern Riding is going to be something special.
I have had to relearn some mechanics and the wire bug adds an additional curve, but it isn't unmanageable.
JaxonH
It's incredible. Absolutely mind blowing! If I was the emotional type I would have tears running down my cheek right now. It's so freaking good! Everything I ever wanted.
Up until now, Monster Hunter World has been my favorite video game of all time. I think there's a very real possibility Monster Hunter Rise will surpass it. AND it's on a hybrid handheld console! How amazing is that! Can play this at work in tabletop with detached joycon in the grip- a PROPER AAA console MH experience at my desk. It'll be a wonder if I get anything done at work the rest of the year lol
Vinicius
On one hand, Great Sword dosen't feel as good anymore, don't know if it's something that changed with world (since I didn't pay that one), but it feels lighter in comparisson to GenU. On the other hand, I'm enjoying Long Sword.
I also thought Mizutsune would be easy, since I hunted it a lot in GenU, but the new attacks caught me of guard, it's also more agressive.
Still need to test the DUal Blades and Hunting Horn.
Leave a Reply