[Let's Talk] Nintendo releases you're buying for the rest of 2020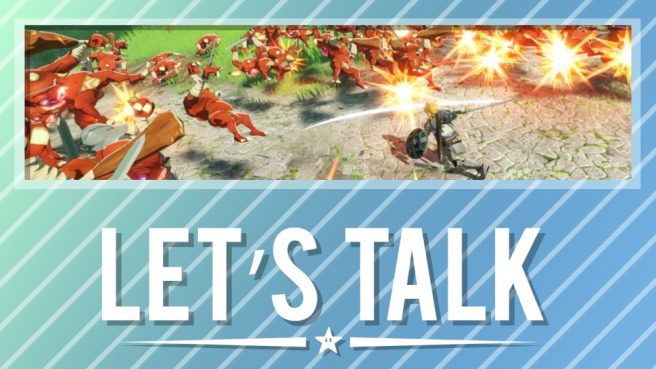 As far as we know, Nintendo has revealed its full slate of games for the rest of 2020. Perhaps there will be a smaller title added in or a surprise like Bravely Default II isn't delayed, but I think it's safe to say that there won't be any major surprises.
Things do at least seem a lot more encouraging now than they did earlier in the year. Over the past few weeks, we've found out about Pikmin 3 Deluxe, Super Mario 3D All-Stars (which just launched), Mario Kart Live, and Hyrule Warriors: Age of Calamity. Throw in extras like the Cadence of Hyrule physical release, Super Mario Bros. 35 and Game & Watch: Super Mario Bros., and the lineup is at least fairly packed.
What are you planning on picking up and playing as far as Nintendo releases from Nintendo this year? Have you already started going through Super Mario 3D All-Stars? Let us know in the comments below.
Highlights from last week's topic: Nintendo Direct Mini: Partner Showcase – September 2020 reactions
Indielink
By any measure this was an excellent Direct, easily the best of the last twelve months. Two new Monster Hunter games, Ori, and Hades are all big gets. I'm a huge Supergiant fan and I've been waiting for Hades for almost two years now. Been playing it non-stop since release and really don't have a single complaint.
Princess_Eevee9
Went in expecting several major showings, disappointment was nowhere and the hype has been reinvigorated within me! The only downside that I'm feeling would be that I'm too gosh damned poor for all of these releases!
Aline Piroutek
Monster Hunter. One of my favorite games from Wii. I have become a fan since then.
Leave a Reply