[Let's Talk] Super Mario re-release for Switch you'd like to see the most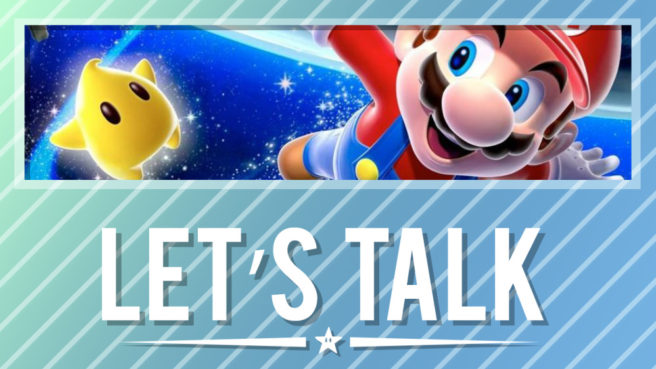 This past Monday brought us a slew of rumors regarding Nintendo's plans for Super Mario this year. To celebrate the franchise's 35th anniversary, 2020 will apparently be bringing many re-releases/remasters on Switch. Much of what we've heard concerns 3D Mario games. Super Mario 64, Super Mario Sunshine, and Super Mario Galaxy will be returning, if the rumors turn out to be true. Super Mario 3D World may also be getting the "Deluxe" treatment with additional levels.
Out of these 3D Mario games, which one would you be most interested in seeing return on Switch? What about that game has managed to capture your attention out of all the others? Share your thoughts with us in the comments below.
Highlight from last week's topic: March 2020 Nintendo Direct Mini reactions
Mark
It was the best Direct we could realistically expect. I felt like Nintendo was already going to play their cards close to the chest this year, at least until Microsoft and Sony revealed their titles. Now with the virus interrupting everything, so much is up in the air. I felt like we got as much as we could expect right now.
I'm hoping for more stuff around E3 time, but seeing as there's no real E3, I get that it might take longer. That's OK. I'm just glad that communication is back. Radio silence is the worst.
Glad to get the Bravely 2nd demo, though Elvis is slightly grating on me. Here's hoping it improves. He's no Ringabell, though Seth is a million times better than Tiz.
Hector
If you're a fan of Xenoblade or Bravely Default, it was a decent direct, but besides that, nothing really exciting aside from a few cool things. I definitely believe they had plans for a regular direct with bigger announcements, but the virus just screwed everything up for them, especially since there was that notice at the beginning that a lot of dates and stuff were prone to change.
chancetime
It's pretty clear from the opening, leaker/insider information and ending with no real new Pokemon SwSh DLC news that a big game has been delayed, and other smaller ones as well. Obviously there are bigger things going on and this is about what we were expecting, but it's still a little disappointing the small amount of games that had set dates. Having the next Smash Bros DLC series being revealed so casually was pretty shocking, but ARMS was a decently fun game and could definitely grow into a more known IP with a sequel. I'm hoping for Min Min or Twintelle as the character.
The biggest highlight for me was one of my fave RPGS of all time, Xenoblade Chronicles, getting a decent focus. A new epilogue (if you've beaten the game you know there's an aspect of the ending that was kind of left hanging) and some amazing sounding remade music tracks are all the more reason to play again. It's got 9/10 for both critic and user reviews for a reason – I implore any RPG fan to check it out in May.
Leave a Reply