[Let's Talk] What are you playing? – January 2019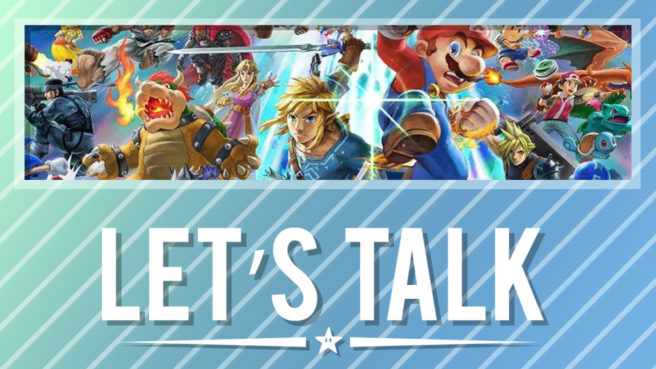 A new month (and a new year!) rolled right on in this past week. Now that we're in January, we want to know what you've been playing.
Have you started up something entirely new for the month? Still plugging away at Super Smash Bros. Ultimate? No matter the case, let us know in the comments below.
Highlights from last week's topic: Your favorite games of 2018
Stephen Yap
Game of the year has to be Kirby Star Allies for me. The launch version wasn't much to look at, sure, but I still had a blast with it regardless and alongside the upcoming updates to make it better, the Guest Star Mode gave me the one feature I always wanted: Playing as all helpers in a full-fledged adventure mode, albeit in a Time Trial-style format.
On top of all this, compared to the other first-party non-port Switch games Nintendo released this year on Switch, Star Allies seemed to retain what made Kirby so great while sacrificing little-to-neither of its ammenities. I mean, Mario Tennis Aces was great, but it still doesn't hold a candle to Power Tennis on GCN or even Sports Mix on Wii for me in the content department. Super Mario Party brought back the classic board gameplay, but only gave us four boards to play in and many of the side modes weren't much to look at. Super Smash Bros Ultimate was definitely "Ultimate" in the multiplayer department, but everything else has seen better days (World of Light was super reptitive and tedious, not to mention that it's basically a glorified Event Smash. Classic Mode still continues to stray away from the Arcade-y aspect of the previous games. Mob Smash is a "Diet Soda" version of Multi-Man Smash, doing away all but the 100-Man, Endless, and Cruel Smash modes. No Stage Builder, Home Run Contest, Targets, and such to be found…).
All that said, I thought 2018 was great (albeit not 2017 good) and the many third-party games released this year were great for me to see. Hopefully this continues on in the next year and onward…
Micbro
Star Allies, being one of my most hyped games of 2018, initially disappointed me. The short story mode, easier than normal mechanics, and super simple puzzles just dragged me away from the experience. Another Dimension brought me back, gave the game a ton of challenge, and made me really like it (well at least that mode). I can't wait for the next game to take all the concepts and ideas from Star Allies, and makes it ten times better.
Smash Ultimate is the game I've enjoyed the most for sure. Its gameplay is the mix of Super Smash Flash 2 (popular flash game based on Super Smash Bros.) and Smash Brothers for Wii U / 3DS I wanted. It feels so fluid, a ton of the characters feel fast and responsive, and the features are fantastic. I can't wait for the future of this game.
Warframe is my biggest suprise of the year. I really like the gameplay style, the repetition doesn't feel so bad to me, and there is a whole lot to do. I haven't played it in a while (since Smash Bros.) but it's nice.
I also got into Fortnite and Paladins this year thanks to my NSO stuff not being figured out for months and I enjoyed both of them a good amount. Paladins feels great to play (especially after the motion control update) and Fortnite is something I can do with all my Xbox relatives.
The Nintendo Boy
My Nintendo exclusive GOTY is Super Smash Bros Ultimate. It really feels like the magnum opus of the Smash series.
My Indie GOTY is Hollow Knight. Despite it technically being a port, the Switch port came out in 2018. Beautifully drawn, hard as hell, but with extreme charm and tight controls make for one of the best Metroidvanias out there.
My multiplat GOTY is Far Cry 5 or Crash N-Sane Trilogy. Why Far Cry 5? Because I got a PS4 only a few days ago and Far Cry 5 was cheap, so I thought why not? It's pretty fun, it's fun wiping out the Eden's Gate cult with flamethrowers, shotguns and such. I'm also impressed with how good Crash N-Sane looked on the Switch. I couldn't even see any frame drops. It's a really good package. The controls felt good and I still haven't fully completed it yet.
I would include best PS4 exclusive, but I picked up two PS4 games, one of which was Far Cry
Leave a Reply