[Let's Talk] What are you playing? – July 2020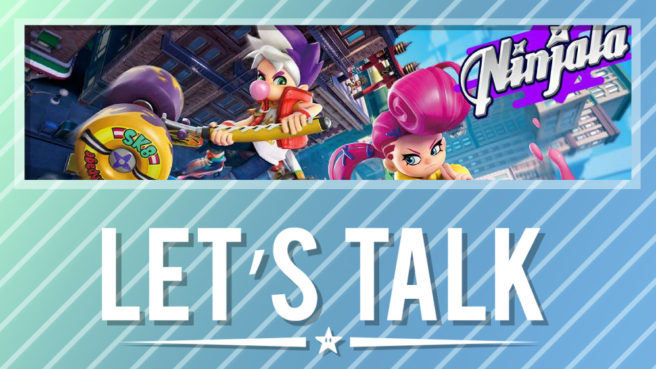 A new month rolled right on in earlier this week. Now that we're in July, we want to know what you've been playing.
Have you been giving the new free-to-play game Ninjala a shot? How about some of the other recent releases like Burnout Paradise Remastered? No matter the case, let us know in the comments below.
Highlights from last week's topic: Min Min in Super Smash Bros. Ultimate
Der Schlagzeuger
I think she's a very unique fighter and I'm looking forward to labbing her out come Monday. A very nice start to the second pass.
Andrew
Beyond my personal preferences (I still want Spring Man… or at least Dr.Coyle, she really would've been cooler) this reveal was pretty great. Minmin's play style looks great and emulates ARMS as best you can without compromising Smash' gameplay. Spring Stadium looks awesome with all sorts of nods to the other fighters and different parts of the game, plus the soundtrack is FINALLY in Smash! That should've happened weeks ago!
The only thing that bugged was Minmin's reveal, which I thought was clever, until I realized the guys making the trailer didn't know how ARMS worked, or the ARMS team is retconning something. To keep it short, your arms and eyes will not go back to normal if you take the mask off, those are permanent. There aren't any indications that it works this way in any capacity in the gallery, so I'm just writing it off as non-canon and hoping that this is the end of it. It would be dumb to special case Minmin wheen she's already got a dragon ARM and was picked as the Smash fighter, and the lore was tight and concise about these details.
Locky Mavo
Min Min in Smash is awesome, she was my first pick. But hearing a small group calling Nintendo and Sakurai racist because they didn't add Twintelle is simply ridiculous. Though in poor taste, I hope it was just a joke, but the days we live in right, I can't be sure.
Vault Boy was unexpected, but cool nonetheless. Though it's funny that the 3 unique mii fighters are all gunners.
And that Joker amiibo is simply amazing. Also Sakurai's house is pretty sick. Two TVs so one can game while the other watches TV shows? Ha! I love it!
Leave a Reply