[Let's Talk] What are you playing? – June 2018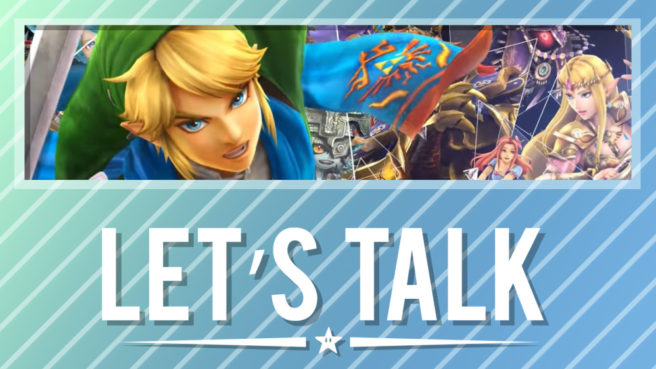 Last week, a new month rolled right on in. Now that we're in June, we want to know what you've been playing.
Have you started up something entirely new for the month? Are you sinking your teeth into Hyrule Warriors: Definitive Edition? No matter the case, let us know in the comments below.
Highlights from last week's topic: E3 2018 hopes and dreams
Micbro
My biggest hope has already been answered: Smash Bros. on Switch exists, will come out this year, and will get LOADS of time shown off. This is E3 2014 all over again.
Otherwise Yoshi looks cool. While I never played it, I understand that Wooly World was amazing in the art department and decent in the gameplay department. I hope this new game really brings in that DKC Tropical Freeze level of "everything in the game is there for a purpose" from the design and gameplay demo from last E3. I also haven't heard many people talk about this but this is the first time a big Nintendo IP game was developed in a public engine (Unreal Engine 4)! That's just amazing and I hope that this game, and the rumored Fortnite Switch version, really show off how good Unreal Engine 4 games can perform on Switch.
I don't really like strategy RPGs like Fire Emblem but I hope it at least looks cool and has some great new gameplay mechanics. TONS of my friends really adore the franchise, some before Awakening and some after it, so I hope this brings both pools together.
We need a lot more info on Let's Go. The entire online debacle after its reveal was a mess so we need more concrete details ASAP. A live demo of the game like with Sun and Moon back at E3 2016 would be great as well.
Dream announcements? Kid Icarus. I know it probably won't happen but I can dream haha. Substantial Kirby DLC with some new levels down the line. That would make more like Star Allies a lot more. This rumored Star Fox racer so I can see how deep it really is. Otherwise I already have my dreams coming true with Smash so anything else would be a nice topping.
chancetime
I just wanted Smash Bros and Fire emblem info this year, and since one is confirmed and the other is highly likely considering it's still down for a 2018 release makes me one happy camper for this year's show. The only thing that could top it would be an Animal Crossing announcement, even if it was for 2019 (I kinda doubt it would be 2018 as the latter half of this year is pretty packed)
I don't know if Bayonetta 3 is far along enough for there to be footage for that, but I'd kill for some of that as well.
NeptuniasBeard
I'm more or less pinning all my hopes on Smash Bros, so assuming that's satisfying, everything else is pretty much gravy.
But I also hope that FighterZ is really getting ported as well as more JRPG announcements for Switch
Brian Walsh
Hoping for Mario Odyssey DLC, Nintendo shows that Yoshi for Switch is still a thing, show off more of Bayonetta 3, plus some Nindie and Third-Party surprises here and there.
NeptuniasBeard • 4 days ago
I'm more or less pinning all my hopes on Smash Bros, so assuming that's satisfying, everything else is pretty much gravy.
But I also hope that FighterZ is really getting ported as well as more JRPG announcements for Switch
キロ
My hope is that you all have a wonderful time and get what you want out of E3 : )
Leave a Reply