[Let's Talk] What are you playing? – March 2020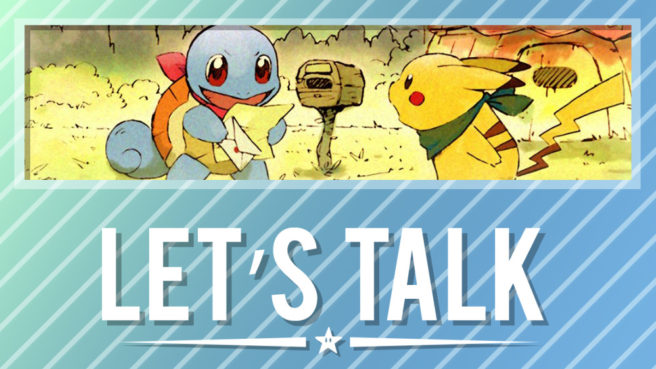 A new month rolled right on in a few days ago. Now that we're in March, we want to know what you've been playing.
Are you giving the newly-released Pokemon Mystery Dungeon: Rescue Team DX a shot? Playing something else on Switch or even 3DS? No matter the case, let us know in the comments below.
Highlights from last week's topic: Animal Crossing: New Horizons Direct reactions
DonSerrot
They really knocked it out of the park. It feels like pretty much all of my pet peeves with past games in the series have been fixed in one way or another, and there are so many other QOL changes on top of that too. I was sold on it at E3 last year, and this direct fueled my hype even farther. It's going to be a loooooooooong month.
Mark
We have preordered:
1 Animal Crossing Game
1 Animal Crossing Limited Edition Nintendo Switch
1 Animal Crossing PowerA Enhanced Wireless Controller featuring K. K. Slider
1 Animal Crossing Themed Switch Case
And I've got $60 in eshop credit waiting for the game, as I personally want it digitally.
So, yeah, we're excited.
I had my misgivings. I *know* it's a quality team. I *know* they've put out two great Splatoons, and I *know* that the ho-hum AC games were just spinoffs. But I was really, really worried when it was pushed back to end-of-fiscal year in the slowest period. January through March usually seems to be the point in time where companies will shove their niche games, their ports, and their embarrassments. I was worried we'd have an ME Andromeda on our hands.
That doesn't seem to be the case at all. Everything looks, to me, to be a logical evolution of the Animal Crossing franchise, keeping everything that made it important while updating everything that was holding it back. New Leaf allowed so many different customization options for the town, and New Horizons kicks that up twelve notches. All AC games had furniture *clearly* intended for outdoors since Day 1 – honestly, the first piece of furniture ever offered to me to buy at Nook's Cranny on the GameCube version was a traffic sign – but never any options to place it outdoors. If you had a bunch of friends who had the game, it was clear that some people just had better islands than others due to RNG. One guy's river branched in two directions and joined together later, giving him an island. I had rocks in inconvenient locations, which couldn't be moved.
Beyond even the customization aspect is just the quality of life features – the fact that selecting tools is quick and easy and (possibly?) doesn't take up inventory space; that you can put things in storage straight from the menu, change outfits on the fly, adjust the placement of furniture and decorations in your home with a simple touch-and-drag rather than having to have your character push, pull rotate things around. They've made it very EASY to create exactly what you're intending on – and in a game where the main reward for doing anything is items to customize your look, your home, your world – or money and materials in order to acquire those things – this is huge. It means that it is now easier to enjoy things. The fact that, despite the Switch not having a camera, they're bringing in QR codes for designs is HUGE – not only can people now import the old designs they made in New Leaf and HHD easily, but they have access to an ENORMOUS online catalog of user-created content. It allows you to decide where EVERYTHING goes, including neighbor houses, so no one's home is just going to plop right
I'm also thrilled because they're improving a lot of little things that were "series staples." New characters like Daisy Mae and the folks who do the Fishing Tournament and Bug-Off is cool, as they were only 'visitor' characters. The museum got a major upgrade and now looks like something I'd enjoy being in. I'm a little concerned for some of my favorites who haven't appeared yet – like Brewster, KK Slider, Dr. Shrunk, Leif, etc. But then again, I don't expect them to share everything; I'm THRILLED they didn't share everything. That way, I can discover at my own pace what's new, what's different, what's changed.
And finally – the entire thing with cloud saves and backing up your save. I've been extremely vocal about it, as this is a game I really care about. I know Nintendo; I know they're not going to have a solution right away, and I don't really *care* if it takes them some time or it's a bit clunky. What really means a lot to me is that they know their current solution isn't a good one and they're backing down. They haven't even said anything was changed – but from what Nintendo of Europe posted, to the modified Direct where the "only once" bit was taken out, it sounds like they've heard the fan backlash and are wanting to pull back. Whether this means the new solution will be good or bad, I can't say – but at the very least, I know they're listening.
March 20th can't come fast enough.
Leave a Reply