[Let's Talk] What are you playing? – May 2020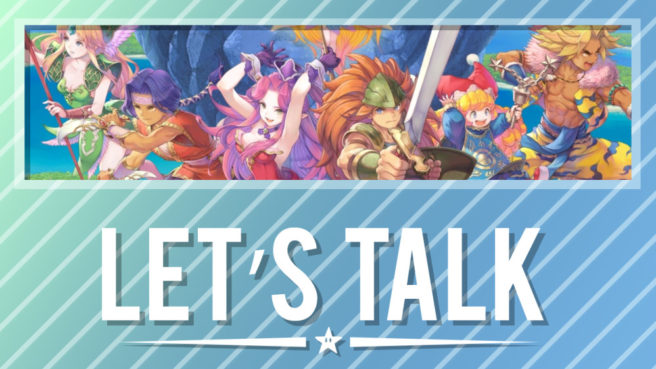 A new month rolled right on in yesterday. Now that we're in May, we want to know what you've been playing.
Are you giving the Trials of Mana remake a try on Switch? Enjoying the calming setting of Animal Crossing: New Horizons? No matter the case, let us know in the comments below.
Highlights from last week's topic: Paper Mario for Switch – hopes and dreams
Leynos
Just to feel more like the N64 game in charm and characters. I would take Super Mario RPG over it tho.
MD
I'm happy with any earlier Paper Mario remake on the Switch. I'm sure they'll make it look glorious. I already have Color Splash and plan on playing it soon so as a Wii U owner I don't really want another port from that console.
Jay Bern
I rather enjoyed Color Splash, but Paper Mario's better off going back to its RPG roots for too many reasons to count. Even a simple remaster of Thousand-Year Door would be great in my book.
Leave a Reply