[Let's Talk] What are you playing? – May 2021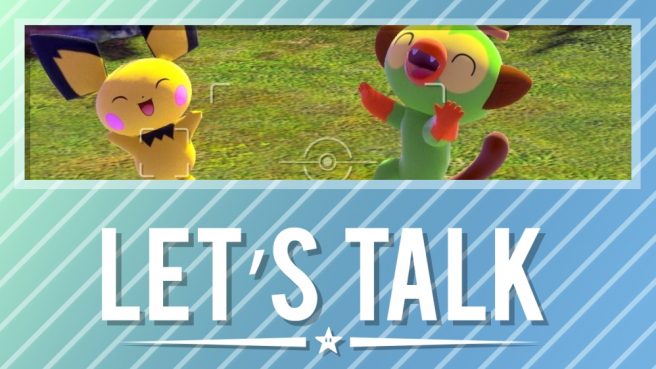 A new month rolled right on in today. Now that we're in May, we want to know what you've been playing.
Have you started up the just-released New Pokemon Snap? How about other recent titles like SaGa Frontier Remastered or FEZ? No matter the case, let us know in the comments below.
Highlights from last week's topic: April 2021 Indie World Showcase reactions
S_Mania999
I'm a big indie game player, and to me this was the best "Indie World" in a long time. Usually there are only a couple of games I'm really interested in, but this time there was a whole pack of them. OlliOlli World looks amazing, an evolution from the OlliOlli games I played so much on Vita. Hindsight attracted my attention: I'm a sucker for artistic games that explore memories from the past. Aerial Knight's Never Yield looks super-cool with good music … though I'm worried about performance on the Switch version, since other console versions are PS5 & XBSX. Aztech Forgotten Gods looks great — will probably pick that up on XB1. TMNT of course, the pixel art looks good and if gameplay is retro solid it could be a hit. Cris Tales has been coming forever, I long ago pre-ordered the physical, has a unique and beautiful art-style and I'm looking forward to seeing more of how it looks in RPG battles etc. (though we've had some gameplay vids). GetsuFumaDen the most exciting announcement, can't wait and it looks really cool. Not sure why Konami gets an "Indie World" spot, but maybe they're just publishing and it's an indie dev. I've been eyeing Skul the Hero Slayer for a long time on PC, but was waiting for Switch and here it is! Art of Rally is *so, so good*, smooth relaxing racing, but I've been playing many hours on PC already, so unlikely to pick up for Switch. Ender Lilies is like Skul, it's gorgeous on PC but I've been waiting for Switch — one of my top 5 anticipated indies of 2021! Weaving Tides is beautiful, though I'd like to know more. So that's 10 probable buys for me — future looks bright! Now, Nintendo, how about some first-party or major third-party news?
Aline Piroutek
One of the best indie Directs in my opinion. Liked five highlights and that's a lot. TMNT, Skull, Aztech, Getsu Fuuma something and the 400 days game
James Fox
There is No Game: Wrong Dimension is the best game of the show
Leave a Reply