[Let's Talk] What are you playing? – May 2022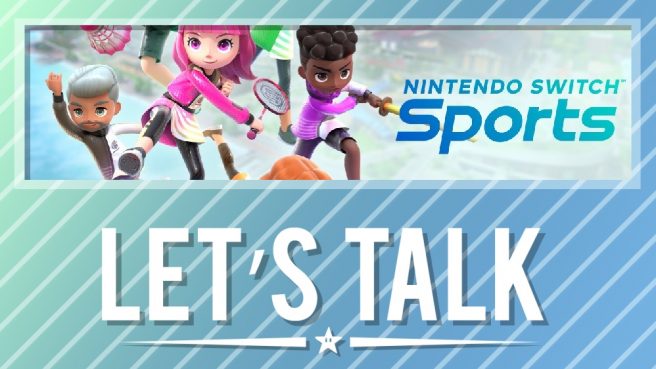 A new month started up a few days ago. Now that we're in May, we want to know what you've been playing.
Have you been putting your skills to the test in Nintendo Switch Sports? Maybe you've been catching up on some releases from April such as 13 Sentinels: Aegis Rim, MLB The Show 22, or LEGO Star Wars: The Skywalker Saga? No matter the case, let us know in the comments below.
Highlights from last week's topic: Xenoblade 1 vs. Xenoblade 2
ApexGun
As a new Nintendo owner just getting in to Xeno1 I have to say it's probably one of my top 5 RPGs of the last 5-10 years. Up there with persona 5 & dragons dogma. The battles are a bit shallow after about halfway through the game as there isn't really that much strategy to them and the character building is a bit average as well but as a whole with everything else the game is great except for the graphics.
I wish they would make a remaster on PC of the series, Xeno 1 is one of the best jrps made in the last decade and the graphics are such a let down. They deserve to be running on PC or current Gen Hardware with at least high res texture packs or full remakes. But I suppose the fact they are such low res textures and models makes them easier to make and therefore they can focus on the game instead but damn I wish they had better graphics.
Vigilante_blade
Xenoblade 1 has a better story, is more down to Earth and believable, has better voice acting, and made me feel strong emotions.
Xenoblade 2 is good, but does not reach the same highs. The gacha mechanics was too much, and the overly fanservicey moments were also pit of place.
For DLC though, really liked Torna. I liked Future Connected, but it was not as complete a package.
Latorama
I prefer xenoblade 1 gameplay, xenoblade 2 is a qte game until you reach difficulty peaks. I also think the mercenary system ruin the experience by being too important to miss but very handicaping in your progression.
RPG system is also better in Xenoblade 1 with actually equipment and not obscure buff only interesting to dive in in late game. I also dont really appreciate the gacha system for unlocking characters.
I think golden country fix a lot of those problem and has a better gameplay than future connected as the loss of visions made some fight too hard in my opinion.
The story and quests of future connected are both more touching to me.
Xenoblade 1 and 2 have both really good story but the second has way more characters and interesting sides quest. The second also has a bigger world.
So I prefer xenoblade 1 but the second had interesting things.
Leave a Reply