[Let's Talk] What are you playing? – November 2022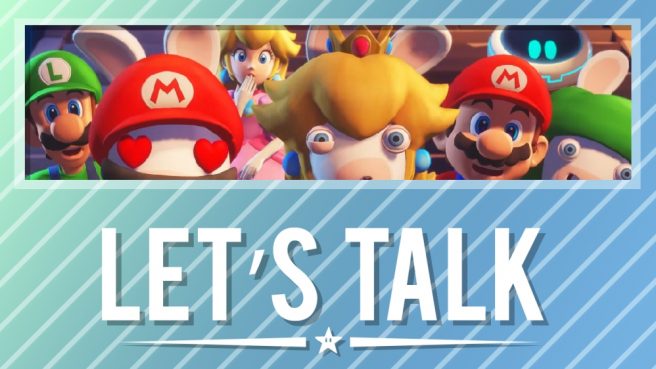 A new month started up this week. Now that we're in November, we want to know what you've been playing.
There's been a lot coming to Switch over the past few weeks – have you picked up some of the recent releases? Bayonetta 3, Mario + Rabbids Sparks of Hope, Persona 5, and NieR: Automata are among the heavy hitters we've seen on the platform as of late. Regardless of what you're playing, let us know in the comments below.
Highlight from last week's topic: Bayonetta 3 impressions
DonSerrot
I've been gradually making my way through the game and enjoying myself. It's too soon for me to talk about narrative stuff (and I don't want to spoil things for those not where I am yet), but I've been having fun with the combat, even if I'm kinda bad at it. I wasn't sure what to think about the new girl Viola at first, but she's been growing on me. I also adore her familiar. I also feel the same about our new moon song cover. I wasn't sure about it at first but the more I hear it the more I like it. It's no Moon River, but it's still fun and gets stuck in my head. One main thing I'm still not keen on though is Bayonetta's outfit. It feels almost overdesigned this time around. But hey, that's what we have extra costumes for. Over all I'm excited to see where this story goes.
Bart
Bayonetta 2 is my favourite action game of all time. I don't quite think 3 is better… yet. Getting used to the new mechanics is taking me a while. They certainly gave it one heck of a try, the imagination and artistry on display here are frankly stunning.
R.Z.
I haven't played much of it yet, only the intro, prologue and first chapter.
I love what's happening in the levels, the spectacle is incredible, but I cringe a bit when there's multiverse talk.
Padre
Only 4 chapters in so far so plenty to go for me. So far its been really good. Cannot dare to say too much yet, but seems a worthy follow up, the summons are really fun and innovative even.
Game looks good too, some blurry textures here and there but I dont really mind those. Framerate is good enough, some in-game cut scenes have those minor pauses when it slowly pans the camera. Its certainly good enough for my enjoyment.
I hope its the best Bayonetta so far, starts to look like it even after just the beginning. Now I just need more spare time to actually finish it.
Leave a Reply