[Let's Talk] What are you playing? – September 2022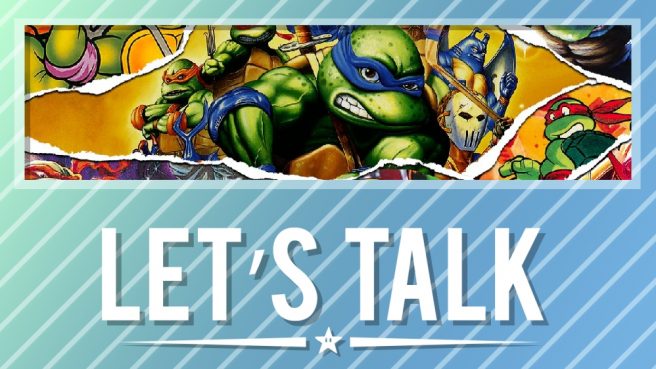 A new month started up a couple of days ago. Now that we're in September, we want to know what you've been playing.
Are you digging into some of the recent Switch releases like Teenage Mutant Ninja Turtles: The Cowabunga Collection or Pac-Man World Re-Pac? Still exploring the world of Xenoblade Chronicles 3? No matter the case, let us know in the comments below.
Highlight from last week's topic: Will you be picking up Splatoon 3?
Stephen Yap
I won't say that I won't buy it, but that's probably not going to be the case until the next year or two or more for me.
I'm a huge Nintendo fan here and love its IPs to the bone (mainly Super Mario, The Legend of Zelda, Kirby, and Animal Crossing), but Splatoon is one of those series that just doesn't have that same hype factor that many other Nintendo IPs have for me, especially given that I'm (for the most part) more focused on single player games than multiplayer games these days.
Besides that, I've greatly enjoyed Splatoon on Wii U and while Splatoon 2 wasn't a bad game, it kind of felt too close of a "Mission Pack" type of sequel than a fully-fledged new entry in the series to me. Splatoon 3, more-or-less, seems to be going that same route and because so, I felt like the game could've benefitted better as DLC for the predecessor, in my opinion.
Having said all of this, I do hope that the buyers and fans have a blast with it, therefore I do hope Splatoon 3 becomes another "million seller" for Nintendo (or at least, around there).
DPSnumber1
Before the Splatfest, I would have said no, but after playing it for many hours my answer is Yes.
Take in consideration that this was my first time playing Splatoon and I enjoyed it much more than what I expected.
Ichijo Whishi
I'm totally gonna get the game. While I agree some details about the Tri-color will need to be worked out (connectivity, balancing the "winning" round 1 team to match the others in round 2, RIP Big Man). I know it's a ton of fun and that was just a demo where everyone had flat gear. Imagine the game when it releases, the builds will be crazy. I can't wait. personally I'd be more concerned about Mew launching on the same day in Pokémon Unite.
ZIK999
Already pre-order it. Super excited!
I don't get why everyone okay with annual CoD, Fifa and Pokemon, but 5 year is suddenly too early for new Splatoon.
Leave a Reply