[Let's Talk] Which character do you want to see in Smash Bros. for Wii U/3DS?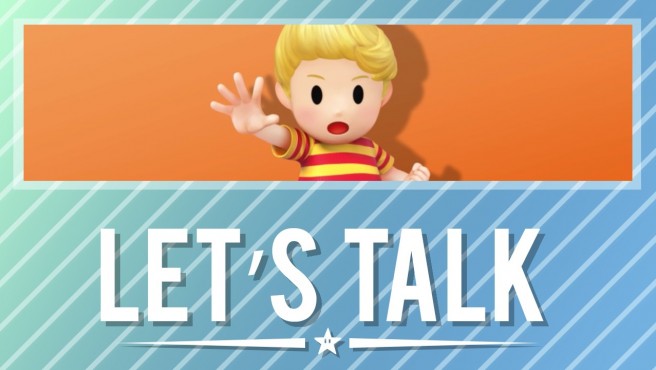 Let's Talk #6: Which character do you want to see in Smash Bros. for Wii U/3DS?
During last month's Nintendo Direct, it was announced that there are a bunch of plans for DLC in Smash Bros. Wii U/3DS. Along with Mewtwo and Lucas, Nintendo will be adding even more fighters to both games down the line. The company went as far as to open a Smash Bros. Fighter Ballot so that fans could voice their opinions about which characters they want to see on the roster.
That brings us to this week's topic! I'm curious about the sort of characters you guys would like to see added as DLC. I'll get the discussion started.
---
I'm not too sure if I have an absolute standout character that I'm pulling for in Smash Bros. Adding the Inkings from Splatoon would be a nice choice! And it'd be very neat to see Amaterasu from Okami in the game (though I know that will never happen).
Honestly, I feel like I had my dream fulfilled with Shulk – that's someone that I never actually thought would make it into Smash Bros. When the initial leak happened last year, I felt like it was too good to be true. Some people say that Shulk is a dull character, but I believe that he is a really great representation of Xenoblade, and I never had a problem with him.
Those are just a few quick thoughts from me. Now I want to see what you all have to say! What would be your dream character for Smash Bros. Wii U/3DS? Sound off in the comments, and read up on some of your highlights from last week's Let's Talk below!
---
Last week's topic: Your thoughts on Mario Kart 8's new DLC and 200cc mode (highlights)
Kallumsmarties
I didn't think it would be better than the first DLC pack to be honest, but it would still be pretty darn good. They definitely proved me wrong lol. They just keep getting better. 200cc also helped get me hyped up it for as well.
Purple3DSXL
I hate Cheese Land. I just don't get it, and I had played the old version long ago. I didn't like it then either. These new tracks don't stick to me like the first DLC pack did. They shouldn't have shortened Baby Park (seems a little smaller than it used to be) and given it more laps or something. Like Bob said, Wild Woods seems to be the best. I feel it has more to offer than the other tracks do for the latest pack.
gurdurrlv34
I just got both packs of the DLC last week, so I'm going over the most notable tracks. Cheese Land is hard and lame. Wild Woods is cool. The F-Zero courses are bae. Animal crossing is meh as a racetrack. Hyrule Circuit is cool, but I just don't see Zelda in it. Why couldn't you just ride through shop town in majora's mask or ocarina of time??? Ribbon Road is cool. Ice Ice Outpost is LAME! Excitebike arena is cool. Baby park is fun on 200cc and nothing else. SNES rainbow road is, oddly enough, one of my favorite rainbow roads and I like to see it in HD (finally some background scenery 🙂 Wario's Gold Mine was my favorite course on my favorite Mario kart game, and I'm really happy to see that the mine carts are now GOOD to run into. The rest are just forgettable.
Leave a Reply