[Let's Talk] Your favorite Mario game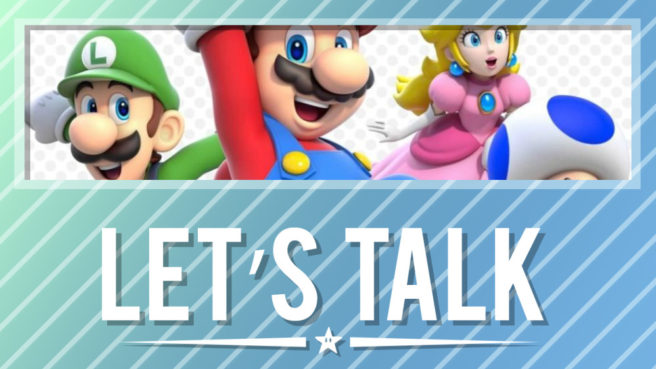 MAR10 Day took place earlier this week, so now's as good a time as ever to discuss the simple topic of favorite Mario games. Super Mario has been around for 35 years now, and aside from the core platforming titles, the IP has expanded in so many different ways. The franchise has been a part of racing, sports, mini-game partying, RPGs, and more.
With that in mind, what's your personal favorite Mario game (or games)? Do you have any particular memories you'd like to share? Let us know in the comments below.
Highlights from last week's topic: What are you playing? – March 2021
Justin
Close to fully completing age of calamity. Took a break and played through What Remains of Edith Filtch and that was a pleasant experience despite the grim content.
MD
Xenoblade Chronicles 2! Finally got some breathing room in my backlog to take on this beast. It's surprisingly better than I expected. Music & story are top notch and I'm also enjoying the battle system. There's also a lot of unnecessarily confusing stuff that I'm not sure I'll ever fully understand.
D-Omen
I'm about 20 hours into Bravely Default II, playing on hard. It's been pretty fun though I can't shake the feeling they could've done more to make it stand out a little more from the 3DS games, it doesn't have anything that wasn't or couldn't have been done in the first Default which is probably one of the main reasons why reviewers were harsher on it. Still, I'm not regretting my time one bit, the gameplay and atmosphere of the series are always appealing and comfortable, playing around with job combinations and the like.
ThePerfectButt
Just started Everhood. That game is trippy and psychedelic and just plain great. Such a unique take on combat and the humor is on point.
Currently labbing Pyra/Mythra in Smash. They are, honestly, really good. Great power and blinding speed rolled up into a well designed stance character.
Just got a WSC and I'm trying to wrap my head around Gunpey.
Just backlit modded my NGPC with a full size screen and now I'll be tackling Metal Slug 2nd Mission.
Still need to finish Super Mario World and Cyber Shadow.
Moisés de Itororó
Rhythm Heaven Megamix and Warioware Gold. GREATNESS
Leave a Reply