[Let's Talk] Your most wanted September game for Switch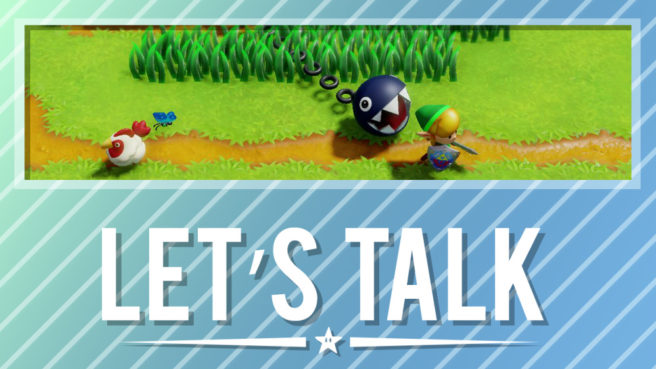 Things were a bit slow for Switch in the first half of 2019, but the second half is picking up in a big way. From Nintendo alone, the company released Super Mario Maker 2 in June, Marvel Ultimate Alliance 3 and Fire Emblem: Three Houses last month, and has Astral Chain arriving in a couple of weeks. The rest of the year looks packed, including a big September. Daemon X Machina, Zelda: Link's Awakening, and Dragon Quest XI S are launching over three consecutive weeks. We're not even mentioning third-party releases, which includes the likes of Spyro Reignited Trilogy.
Since September has so many heavy hitters for Switch, we want to know about which game (or games) you're looking forward to the most. How many will you be purchasing? Are you planning on picking up Nintendo's trio of published titles? Let us know in the comments below.
Highlights from last week's topic: What are you playing? – August 2019
S3an
Marvel Ultimate Alliance 3 I don't get tired of this game. Still have a lot to do.
Mortyflan
Right now I've just been playing Transformers Fall of Cybertron, Kill la Kill The Game IF, and Wario Land 3
As for the future I'm interested to see how the new Pokemon Snap turns out come Nov. 15 when it releases.
Anthony Chowanec
Dragon quest builders 2. Just finished the first island. Findimg it very enjoyable so far. I loved the first one and they fixed things i did not even know were wrong with it. Like making it so weapins dont shash objects so you dpnt break things in battle. Also like how it fixes the village after battles. The first was really good and this one just adds to the first while keeping what made that one good. Perfect sequal.
Also grabbed the mutant mudds collection when it was on sale which i play occasionally. Played the first already but at $1.49 you can't go wrong.
MagcargoMan • 4 days ago
Have been playing Crash Team Racing: Nitro-Fueled ever since it came out. Been playing every day this month since it's the Grand Prix where new content is added and you can unlock a fair bit of it for free without in-game currency by earning enough points through gameplay and doing challenges, some of which rotate daily or weekly. Nearly filled the Nitro meter too, with only two rewards left to unlock. I'll keep playing after I fill it though, since there's a reward for being in the Top 5 percent of players with a new decal for the Champion Kart, which I unlocked last Grand Prix.
The new Grand Prix's theme is pretty cool too. Prehistoric. Great new track, nice new character (Baby T), really cool new kart called the Mammoth, molten rock wheels that leave fire trails as you drive, and some really cool new skins for characters, most of which have a prehistoric theme. Sabretooth Pura is my favourite. Stone Age N. Trophy is pretty cool too. Has a sundial for his chest clock!
Leave a Reply