Life is Strange Remastered Collection first gameplay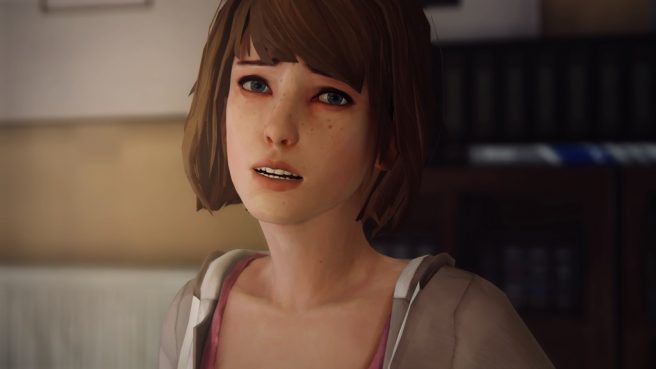 Square Enix and Deck Nine have debuted the first gameplay from Life is Strange Remastered Collection. The five-minute clip showcases enhanced versions of first two games in the series with updated character models, improved motion capture, and more.
The improvements include:
Now rendering in Unreal 4, with a rebuilt lighting pipeline.
New and updated character models with increased polycounts and additional bones are visible throughout
All character models feature more emotive and expressive animation, more natural hair physics, and updated tears, injuries, and more.
Max's tears and expressions are more detailed with updated facial SFX
Nathan and Chloe's facial expressions and eyelines have been revamped
New lip-sync animation throughout.
New and updated scenic materials for reflectivity and texture.
Updated models and materials for key props, ex. the bucket in the bathroom
Watch the gameplay for Life is Strange Remastered Collection below.
Life is Strange Remastered Collection will initially release next month, but Switch owners will unfortunately need to wait a bit longer. Just a few days ago, it was announced that the title for Nintendo's console won't be ready to go until later in 2022. We'll let you know as soon as we have a new Switch release date.
The official site can be found here.
Leave a Reply