Little Witch Nobeta release date set for September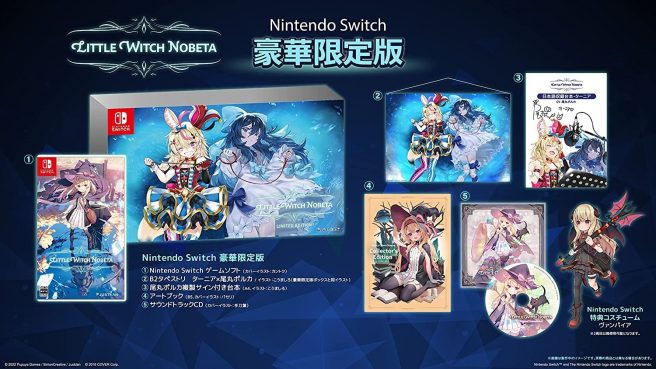 Original (5/12): Thanks to Japanese retailer listings, Little Witch Nobeta now has a release date on Switch. The 3D action shooting game will be available on September 29, 2022.
As pictured above, Little Witch Nobeta will have a physical release in Japan (though it's unclear currently if English will be supported). A limited edition is planned featuring a copy of the game, a script with replica signature coming in at 48 pages, tapestry, a 32-page art book, and a soundtrack CD. We have a look the contents above.
On Switch, Little Witch Nobeta will contain an exclusive "Vampire" costume. This can be accessed after players beat the game once.
The release date news for Little Witch Nobeta will soon be shared with a new trailer. We'll pass it along once it goes live.
---
Update (5/13): New trailer for the game added in below.
Leave a Reply