Lost Sphear – official English overview with additional details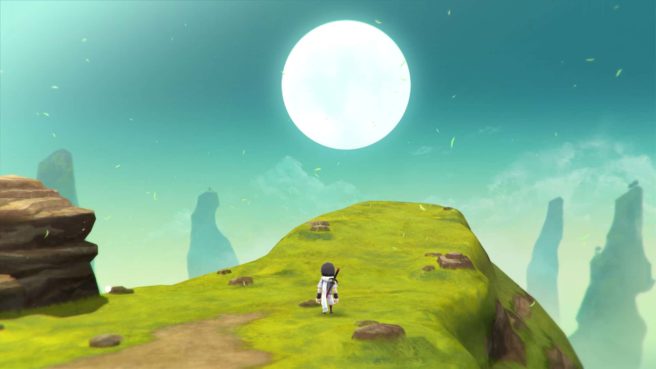 Square Enix and Tokyo RPG Factory announced Lost Sphear for Switch this week. The new RPG is slated for release sometime in early 2018.
Some additional details came in through Famitsu, but we actually have new information directly from Nintendo. A notice sent out to Switch owners offers up an official overview. It confirms English character names, the ATB 2.0 battle system, and more.
We've posted the overview in full below.
In the world of Lost Sphear, memory is a power that dictates the world. If memory is lost, then the world itself will be lost as well.

One fateful evening, a young boy named Kanata suffered a nightmare and when he awake he discovered that the town he calls home is vanishing and losing every function and all civilization.

With help of a dubious ally known as Van and the teachings from a mysterious man from his dream, the power of memory is awoken within Kanata, giving him the ability to restore the town to its original state. However, this isn't the only place that is mysteriously disappearing. The rest of the Empire is also experiencing lost memories so Kanata must journey with his friends Lumina and Locke to save the world from fading away forever.

If you've played I Am Setsuna, you may already be familiar with some of Tokyo RPG Factory's inspirations. Lost Sphear shares a lot of similar ideas to I Am Setsuna but really expands on the game's systems with a number of feature:

– While we can't go into too much detail right now, the power of memory not only plays a huge party in the story of Lost Sphear but it also directly affects gameplay too. You're going to have to muster different memories to craft, rebuild and save the world.
– Lost Sphear features a new enhanced battle system we're calling the ATB 2.0 battle system. This system still shares many similarities to ATB 1.0 that was in I Am Setsuna but it now allows for a much greater sense of freedom in combat as you can now move characters around the battlefield. Many spells and abilities have an area of effect so strategies that take advantage of the area can be critical to victory.

While Lost Sphear is not a sequel to I Am Setsuna, it does feature and continue Tokyo RPG Factory's signature and distinguishable retro inspired style.
Leave a Reply