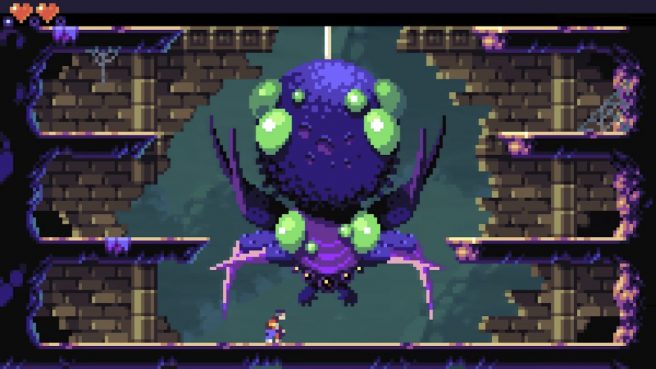 A launch trailer has arrived for Lunark, a new pixel-art sci-fi cinematic platformer. WayForward and Canari Games just brought it to Switch.
Get caught up on everything you need to know with the following overview:
Set on a distant planet ruled by a totalitarian regime, Lunark is a modern take on the 2D cinematic platformer genre of the '90s. As Leo, a courier with unique abilities and a mysterious past, you'll run, jump, hang, climb, roll, and shoot through gorgeously animated pixel-art environments ranging from a dystopian megalopolis to eerie caves to an alien forest. You must overcome traps, solve puzzles, earn upgrades, and battle enemy droids, and when you're not fighting for survival, you'll meet a cast of colorful characters who will put Leo's allegiances to the test. Uncover the dark origin of humanity's new home and the truth about yourself in this epic sci-fi adventure!

Key Features

• Experience a modern 2D cinematic platformer with precision gameplay, stunning animation, and rotoscoped cutscenes!
• Immerse yourself in a compelling sci-fi story of survival, revolution, and mystery
• Intuitive but versatile controls: Run, jump, hang, climb, roll, and shoot your way to freedom!
• Explore glorious pixel-art environments, including mysterious alien ruins, a flying penitentiary, a high-tech megalopolis, and an alien forest
• Solve puzzles, overcome traps, and interact with a variety of characters
• Discover hidden upgrades to expand your health and weapon capabilities
• Yes, you can pet the dog (and cat)!
We've attached the Lunark launch trailer below.
Lunark is currently up on the Switch eShop. A physical release will follow later from Limited Run Games.
Leave a Reply