Magical Drop VI release date set for April, new trailer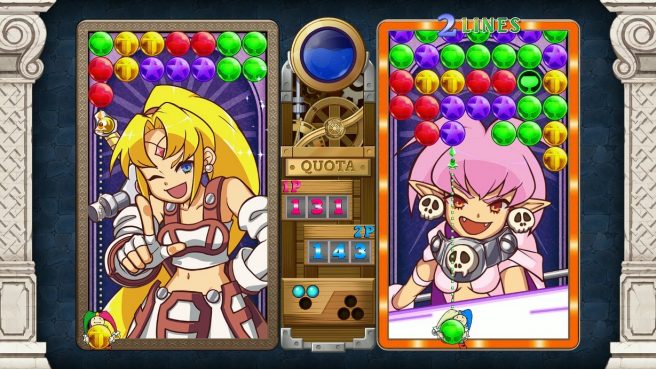 Publisher Forever Entertainment, along with developers Highball Games, Storm Trident, today shared a final release date for Magical Drop VI. The game will be available for Switch on April 25, 2023.
Magical Drop VI was previously announced for Switch last September. It was given a winter release window at the time.
Here's what to expect from the game:
Enter the mystical world, in which new challenges seek upon every corner! Play as the residents of the Magical Land, see the world with their eyes, and help them to unite the divided world together!

Meet an array of unique playable characters! Protagonists like Justice or World are quite friendly, but beware of the ones with a poor reputation like Death or Empress. However, not all champions will be available from the start – some of the characters are hidden and waiting for you to be unlocked!

The game offers 6 different single-player modes and the possibility to play in local and online multiplayer!

Key Features

– Story Mode: Learn about the history of the Magical Land and its inhabitants while progressing through the classic story mode!
– Match Mode: Skirmish mode, choose your character, and opponent, and get to the battle!
– Survival Mode: Pop incoming waves of bubbles, and don't let them get to the bottom of the screen!
– Puzzle Mode: Pop the bubbles, so there's none of them left on the screen! Get extra points for doing it in the most efficient way!
– Path of Destiny: Progress through the map by winning minigames! Watch out for making mistakes, they can be painful!
– Caravan Mode: Defeat your enemies one by one to set the highest score possible!
– Multiplayer: Play with your friends locally or face players from all around the world online!
View a trailer for Magical Drop VI going along with the release date news below.
Magical Drop VI will cost $29.99 / €29.99 on the Switch eShop. After launch, additional characters and content will be added for free.
Leave a Reply