Manifold Garden, Evergate out today on Switch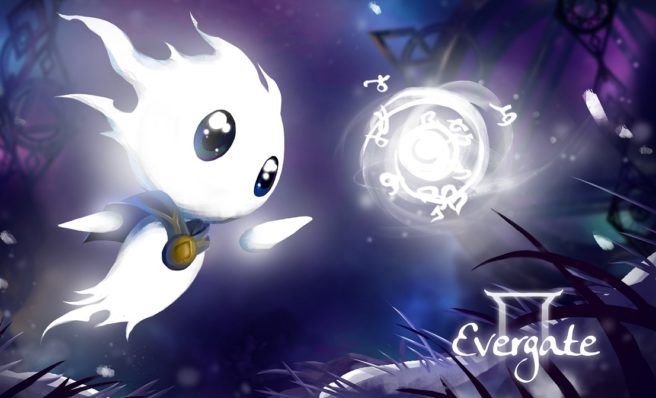 Two more games are getting surprise releases on Switch today. Manifold Garden, along with Evergate, are both launching via the eShop.
We have the following overviews and trailers for these games:
Mainfold Garden
Manifold Garden is a game that reimagines physics and space.

Rediscover gravity and explore a beautiful Escher-esque world of impossible architecture. Geometry repeats infinitely in every direction, and falling down leads you back to where you started. Manipulate gravity to change your perspective and see the world in new ways. Master the rules of the universe and restore a barren world with vegetation and life.

An expansive and visually striking world filled with mind-bending puzzles.
Manipulate gravity to gain new perspectives and walk on any visible surface.
Explore expansive architectural structures that repeat infinitely.

Manifold Garden has been nominated for several awards, including "Best Debut" from the Game Developers Choice Awards and BAFTA Game Awards. It was selected as one of the New Yorker's best games of 2019.
Evergate
Guide the child-like soul, Ki, on her journey through the Afterlife. Wield your Soulflame to boost to new heights, soar through the skies, and overcome dangers. Encounter Ki's past memories across lifetimes to decipher the connection with her Kindred Spirit.

Soulflame mechanic:
Slow down time, take aim and unleash the mysterious power hidden within every crystal you encounter with the unique Soulflame mechanic. Hit multiple crystals at once and experiment with how their energies combine.

Reveal the memories of a life left behind:
Move across time and space to uncover Ki's mysterious connection to another soul.

Collect essence, unlock artifacts:
Rise to the challenge and collect the essences by completing challenges on every level. Use them to unlock ancient artefacts and boost Ki's abilities.

Dream-like art style
Gorgeous environmental back drops paired with beautifully hand-drawn illustrations bring Ki and Evergate's environments to life.

Enchanting soundtrack:
Enjoy an elegantly orchestrated original soundtrack, recorded by a live orchestra and tailor-made for each environment.
Leave a Reply