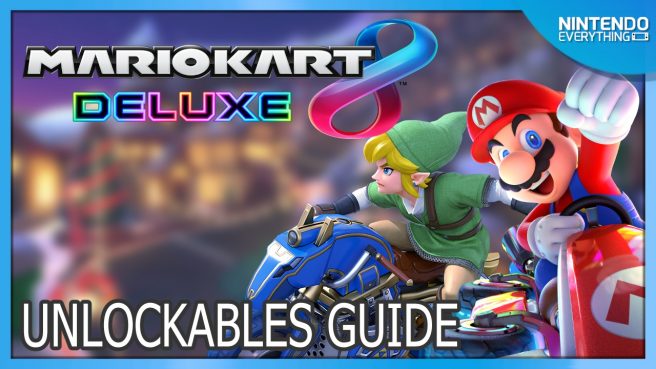 To celebrate the recent launch of the Mario Kart 8 Deluxe DLC, we've put together a big list of all the unlockables it has to offer (which isn't very many, but still). The game just wrapped up its Booster Course Pass, which brings its ten-year lifespan to a close… maybe. Despite its age, the title is still selling boatloads of copies, which means new players are discovering the game every day.
Mario Kart 8 Deluxe unlockables list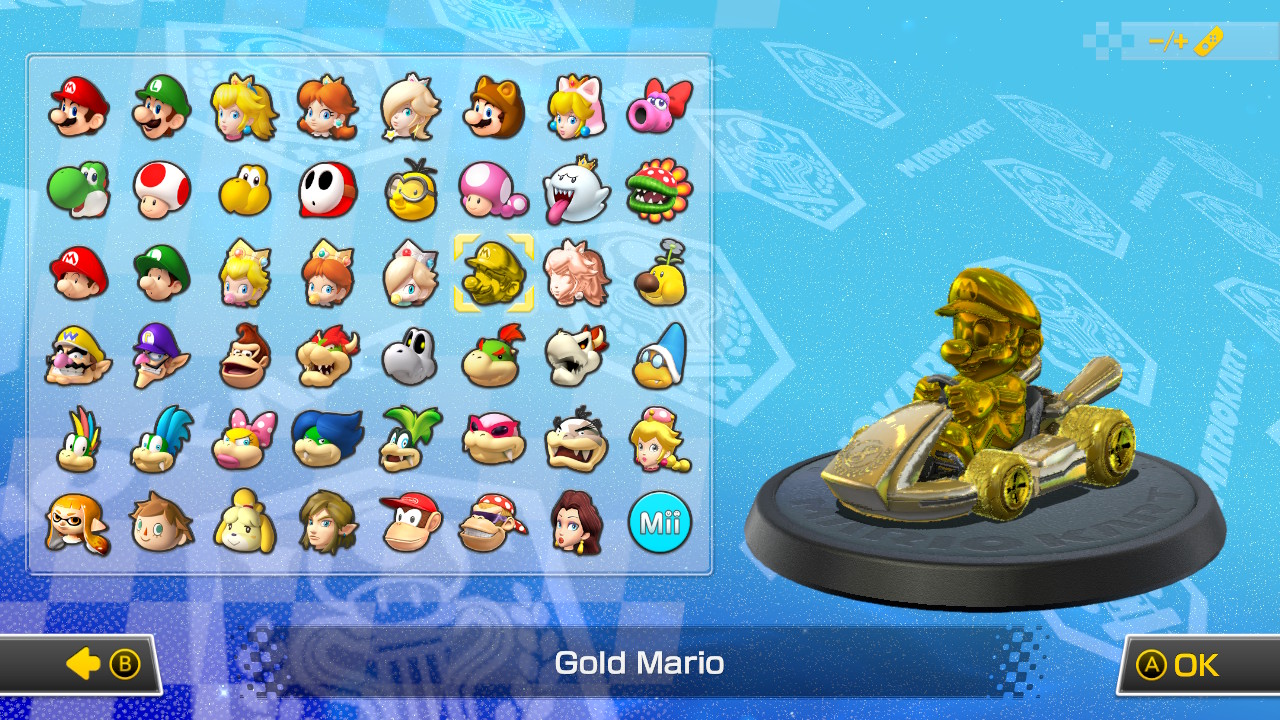 Unlike the original Mario Kart 8 on Wii U, the Mario Kart 8 Deluxe unlockables are sort of far and few between. There are only a few specific rewards in this game, and we've listed each one below plus the criteria you must fulfill to earn them.
Gold Mario is the only unlockable character in the game, and he's essentially a palette swap of Metal Mario. You can unlock him by beating every 200cc cup with at least one star.
The Gold Standard kart piece unlocks when you clear every Mirror Mode cup with at least one star.
The Gold Tires kart piece unlocks when you beat all of the Staff Ghosts in Time Trials (150cc). The DLC courses don't count towards this, by the way!
The Gold Glider kart piece unlocks when you collect 5,000 coins. You'll have to play a bunch of races for this one!
Please note that the requirements for each of the Mario Kart 8 Deluxe unlockables do not include the Booster Course Pass tracks. So for Gold Mario, you only have to clear the base game's courses (which is still quite a few). Strangely enough, using a setup of the Gold kart, Gold tires, and Gold glider is supposedly considered one of the weaker kart combinations in the game in terms of stats. At least it looks fancy!
How to unlock kart parts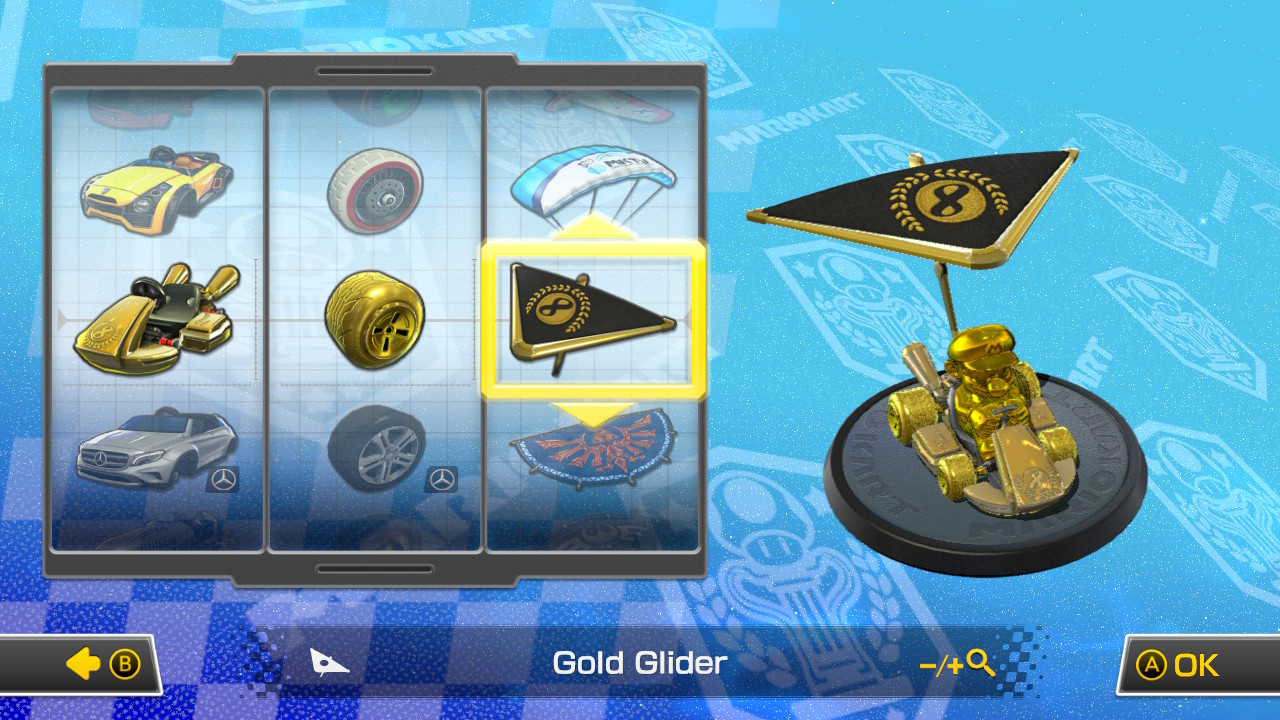 Next up for our Mario Kart 8 Deluxe unlockables guide is kart parts. You unlock a new one every time you earn 50 coins, and the part you receive is randomly selected. If you're looking to unlock as many as possible, you can do so the easy way or the ridiculous way. One idea is to play Baby Park over and over again, collecting all 10 coins along the way. The ridiculous way is to set up four controllers with Smart Steering and Auto-Acceleration on. You can then play on Mute City or Big Blue on 200cc – the racers will often run over the boost pads that increase your coin meter. It's still sort of slow, but you can repeat this process for much faster kart part unlocks!
As mentioned before, this game's unlockables are far and few between. Mii Costumes technically count as unlockables as well, but because they're locked about amiibo, we'll cover them in a future post instead. Maybe the next Mario Kart game will bring back more unlockable characters? In the meantime, we hope this guide helped you out. Mario Kart 8 Deluxe's final wave of DLC is available now, and you can find the official Booster Course Pass website here.
Leave a Reply