Mario Kart 8 races into living rooms of future Wii U owners as part of a new configuration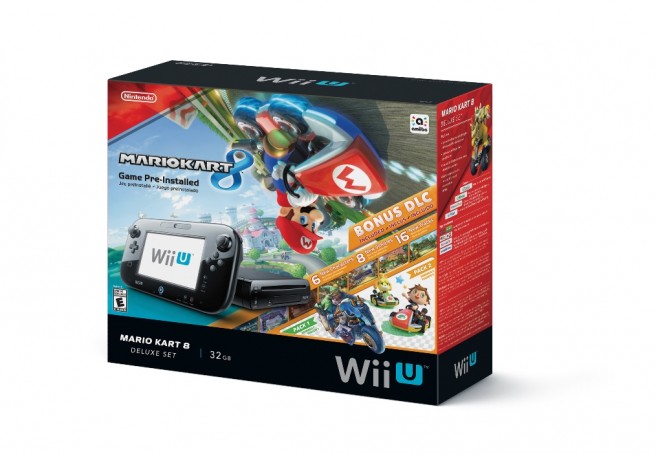 Nintendo originally launched the Mario Kart 8 Wii U bundle over a year ago. But the offer is being made even better, as an eShop download card for the two related DLC packs is included inside. This bundle is now available at stores across North America for $299.99.
That isn't the only Wii U package available. On Friday, Nintendo will begin selling a Super Mario Maker bundle at Walmart. This includes a Wii U console, a copy of the game, Idea Book and the 30th Anniversary Mario Modern Color amiibo.
Source: Nintendo PR
Leave a Reply