Mario Kart Tour announces Exploration Tour, Piranha Plant Cove
Posted on February 3, 2023 by Nicolas in Mobile, News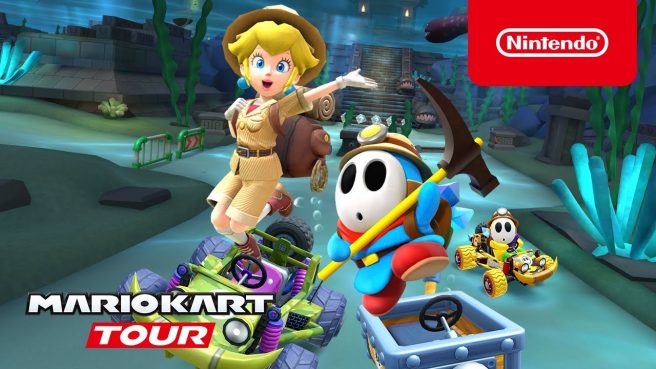 Nintendo has just announced the next event coming to Mario Kart Tour, that being the brand-new Exploration Tour. As per usual, this Tour will feature new driver and kart elements and a new Mii Racing Suit, but the main highlight here is a brand-new track, Piranha Plant Cove. This track was teased earlier today and features large underwater temples for racers to drive through.
Nintendo has put out a couple of trailers for the new Tour and Mii Racing Suit, which you can watch below.
Mario Kart Tour's Exploration Tour and Wave 25 Mii Racing Suit will go live on February 7, at 10 PM PT.
Leave a Reply