Mario Kart Tour now at 20 million downloads, $1 million in player spending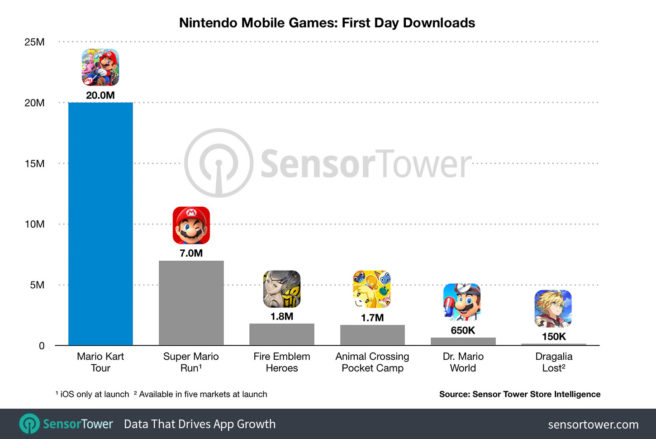 Earlier today, we heard that Mario Kart Tour had been downloaded over 20 million times. That number has already climbed to 20 million, based on a Sensor Tower report. Mario Kart Tour installs are almost triple those of Super Mario Run, which was Nintendo's previous record holder for mobile launch downloads.
Additionally, player spending has already topped $1 million globally. That's roughly 25 percent of Nintendo's best performing title on mobile during its launch day, Fire Emblem Heroes, which earned about $4.3 million.
Leave a Reply