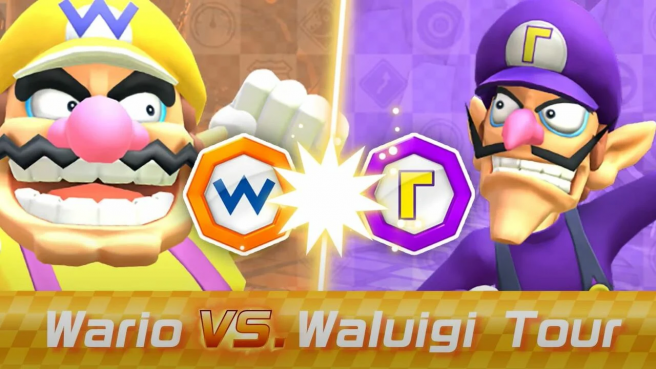 A new event has been announced for Mario Kart Tour pitting two iconic yellow and purple baddies against each other: The Wario vs. Waluigi tour. DeNA has rolled out two new trailers showcasing the event for each team, check them both out below the break.
The new tour is scheduled to arrive on January 25.
This latest Wario vs. Waluigi tour is just the newest in a long running series of events in Mario Kart Tour. Check out all the latest news or catch up on previous events with Nintendo Everything's coverage here.
Leave a Reply