Mario + Rabbids Sparks of Hope dev explains why Rosalina isn't playable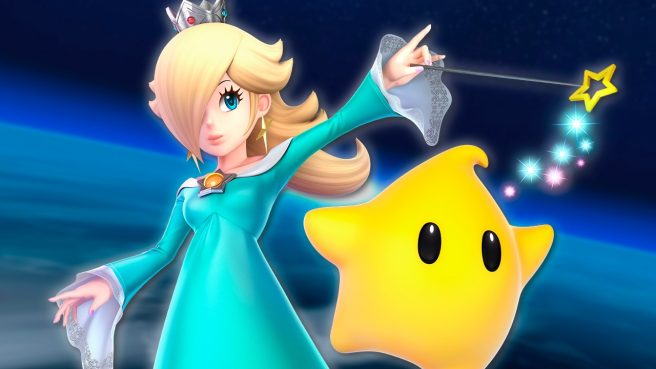 Mario + Rabbids Sparks of Hope features Rabbid Rosalina as a playable character, but not Rosalina herself. Creative director Davide Soliani explained the decision in a recent interview with Nintendo Everything.
Soliani revealed to us that the team did consider having her be playable. However, the decision ultimately came down to two key factors. The first aspect is that Rosalina is quite tall, and that could have been an issue with gameplay. Also, as we've seen in Nintendo's own games, she's simply "too powerful."
Soliani stated the following about Rosalina not being playable in Mario + Rabbids Sparks of Hope:
"At some point we discussed having Rosalina as a main character, but if you know her, apart from games like Mario Kart for example, if you stay true to the Nintendo lore, in Mario Galaxy she's super tall – she's very tall – and that would have created the first problem with the cover system because it's already very hard fit a character such as Bowser behind cover. It would have been even harder with Rosalina if we were staying true to the lore set by the Galaxy games. And the second problem is that she's too powerful. So, we would have created a completely different story around Rosalina in order to do that. But in a way we did it, even if she was not playable."
Another character not playable in Mario + Rabbids Sparks of Hope is Yoshi, who was a part of the cast in the previous game, Kingdom Battle. Ubisoft previously talked with us about why he wasn't brought back and you can read more about that here.
Mario + Rabbids Sparks of Hope is available on Switch now. We'll have more from our interview in the near future.
Leave a Reply