Marvel Games VP says anything can happen regarding Smash Bros., but not up for him to decide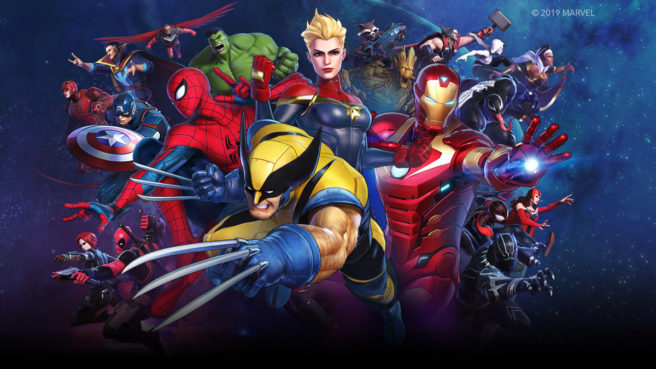 Fans have many dream characters they'd like to see in Super Smash Bros. across all sorts of franchises and mediums. Now that Marvel is getting heavily involved with gaming and even has an exclusive Switch title coming out in the very near future, could we see one of their characters in Nintendo's fighter?
Game Informer posed that question to Marvel Games' VP and creative director​​​​​​​ Bill Rosemann in its podcast last week. Rosemann seemed somewhat interested in idea, but was quick to note that such a decision would not fall in his hands.
Rosemann said:
"Well I mean, I can imagine anything. Hawkeye standing next to Link, and both shooting some arrows… I mean anything could happen, but I'm not the person that makes decisions such as that."
Outside of Smash Bros., Rosemann also spoke about what it's been like working with Nintendo on Marvel Ultimate Alliance 3: The Black Order:
"It was really more of an affirmation of just how much they want to delight the player and it's the focus on the player and I think it's the absolutely right choice to be on the Switch. Marvel Ultimate Alliance is all about teaming up with your friends, it's all about that four-player co-op experience, so I think the Switch is the perfect platform for this. They've been just spectacular collaborators. We're so happy to work with them. We're big fans, and it was really just they were exactly as awesome as I hoped they would be."
Rosemann said that he hasn't met Shigeru Miyamoto personally, but called it "a dream come true for Marvel and Nintendo to come together like this."
Leave a Reply