Marvel Ultimate Alliance 3 reveals new costumes for Expansion Pass owners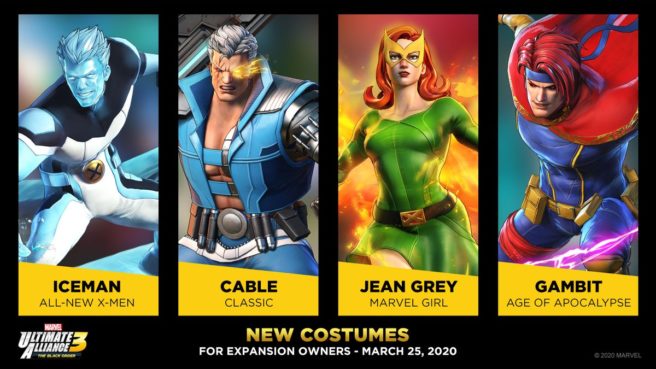 More costume reveals are in for Marvel Ultimate Alliance 3: The Black Order. This time around, it's Iceman, Cable, Jean Grey, and Gambit. You can check out the new designs above.
The text in the official graphic indicates that these newest costumes will be exclusive to Expansion Pass owners. They won't be included as part of next week's free update.
Recently-revealed Marvel Ultimate Alliance 3 costumes, which will be free for everyone, can be found here, here, and here.
Leave a Reply